Are you figuring out how to keep yourself and the family entertained during the summer months? At La Mer, we've got the answers for you. Escape to Dubai's eclectic beachfront cove offering a unique mix of leisure, entertainment, hospitality that offers residents and visitors the perfect escape from the heat.
La Mer is home to 27 restaurants catering to all tastes that will leave visitors spoilt for choice. At La Mer, we will be celebrating the best of our gastronomy offerings for Dubai Summer Gourmet Guide with a range of restaurant and café listings under the categories: Casual Dining, Dine & Sip, Home Grown, Quick Bites and Sweet Treats.
We have lots to celebrate at La Mer with the recent inclusion of Masti being nominated for the inaugural Michelin Guide Dubai for 2022. An Indian-inspired modern restaurant, Masti offers a vibrant atmosphere, global flavours, authentic spicy dishes and even a weekend brunch that will live up to your expectations!
If today is marked as a cheat day in your calendar, you must head to popular burger chains SALT and Five Guys to get that succulent meaty fix that is needed during the summer months.
As well as being tempted by burgers and Indian cuisines, we also have licensed restaurants that we fully recommend that you visit. If it's exclusivity you're after, we've got you covered with the popular OSH and Stars N Bars being the only outlets in Dubai, as well as Aprons and Hammers and Argentina Grill.
OSH Dubai is an authentic restaurant and lounge with a modern twist of Central Asian and contemporary Uzbek cuisine, while Stars N Bars brings California to Dubai with a casual concept with American traditions and features that will leave guests amazed. If you're aiming to explore South America, you can take advantage of a range of beverages for Happy Hour whilst enjoying a delicious steak at Argentina Grill. For the ultimate seafood experience serving fresh caught-on-the-day lobster and crab, Aprons and Hammers will not disappoint and is a firm favourite among visitors to La Mer.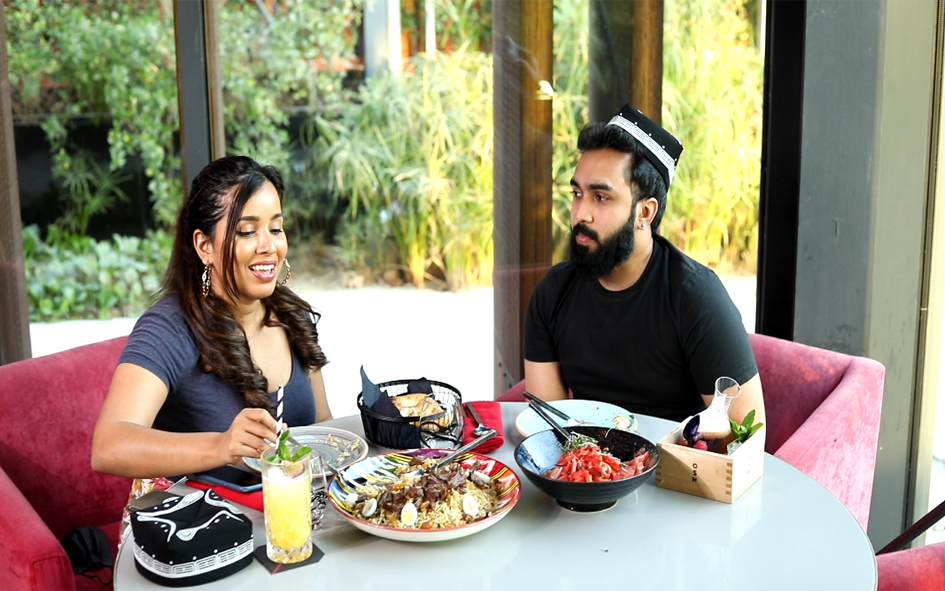 When filling up on food, it is essential to wash it down with a cold crisp drink from Keventers, serving iconic milkshakes and other yummy shakes. Or for those without a sweet tooth, you must head to Moge Tee for the finest, most deliciously interesting and rich flavours of tea.
Diners can also continue earning their loyalty points at La Mer through the first-of-its-kind rewards programme Tickit, which was launched by Dubai Holding. Simply link your credit or debit cards on Tickit, and start earning rewards instantly every time you spend.
La Mer provides together a wide range of Dubai's best gastronomy outlets offering plenty of outdoor and indoor space overlooking the glistening waters of the Arabian Gulf from morning till night and is perfect for families and friends.