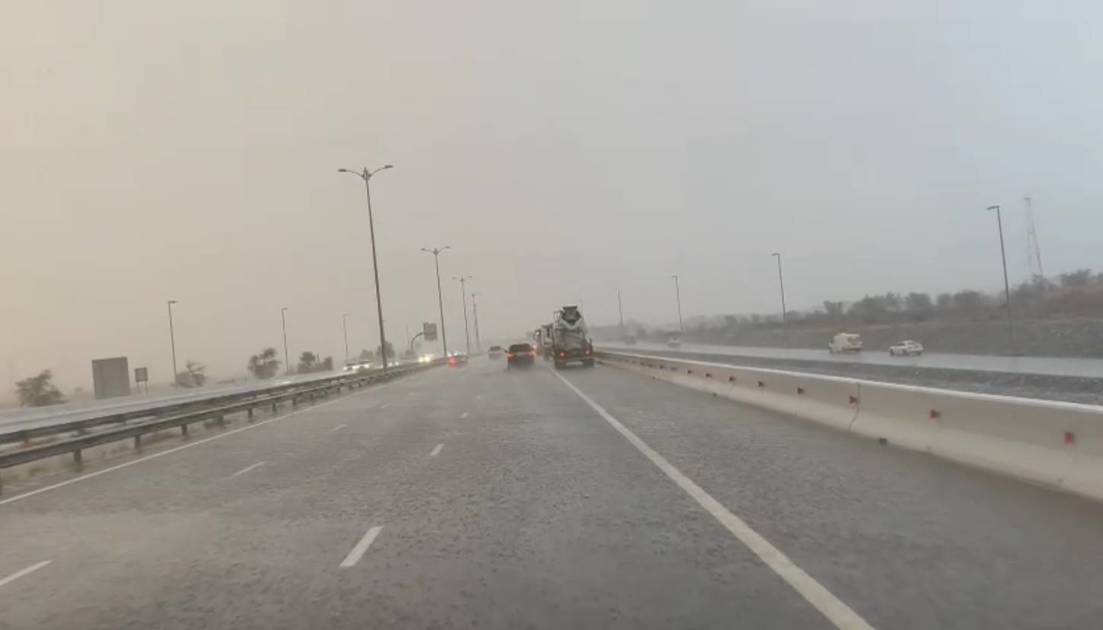 Abu Dhabi: Imad Eddin Khalil
Separate regions of the country experienced rain of varying intensity in separate regions of the country on Wednesday, for the third consecutive day, as a result of the country being affected by the weather conditions of the fluctuating movement in the northern part of the country. The Arabian Peninsula, leading to an increase in temperature, and the formation of rainy clouds accompanied by lightning and thunder and continue until Thursday.
Light rain began to fall on the nose, medium and heavy, with hail, on a saa' in the city of Al-Ain and in separate areas in Al-Hayr and Al-Tabbagh.
The lowest temperature in the country was recorded on Wednesday, 24.9 degrees Celsius, at Jebel Jais in Ras Al Khaimah, at 12:15 midnight. While the highest temperature was recorded at 47:4 degrees Celsius in Sweihan, Al Ain city, at 14:15 local time.
The National Center of Meteorology appealed to the public to be cautious during heavy downpours and strong winds that descend from convective clouds, which can lead to flying solid objects and low visibility. It should also stay away from places of flow of valleys.
The Center expected that the weather on Thursday, Friday and Saturday will be partly cloudy to cloudy at times with the possibility of convective rain clouds in the afternoon over some eastern and southern areas, and the wind will be southeast to northeast light to moderate speed, active and strong to times of clouds that will raise dust and dust and their speed From 20 to 30 up to 45 km/h the sea is light in the Arabian Gulf and in the Sea of ​​Oman.