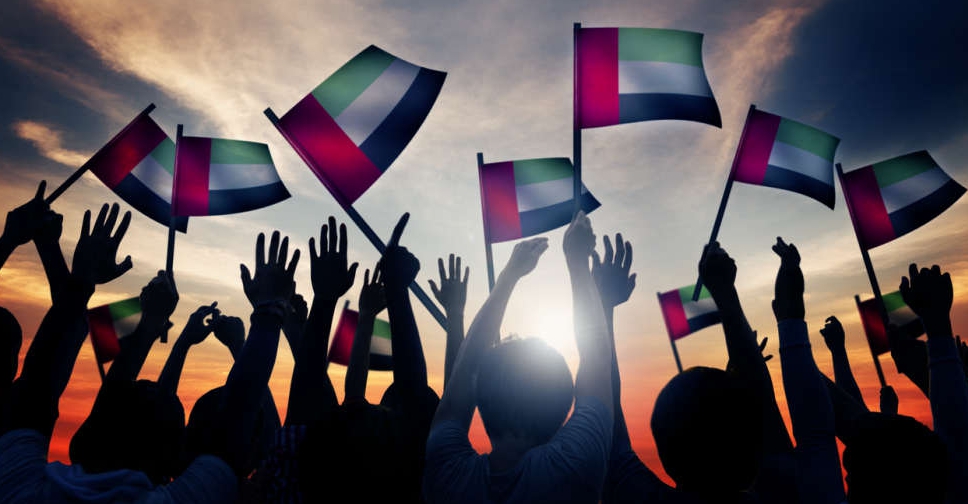 File Picture
The UAE's 51st National Day celebrations will end with a grand finale that will unfold at the Abu Dhabi National Exhibition Centre on Friday evening.
The spectacular show, featuring more than 6,900 people from over 100 nationalities, is inspired by the country's rich culture and its ambitious future.
It'll document the contributions of pioneers in various fields with the aim to inspire the next generation and to instill a strong sense of national identity.
Breathtaking performances, unique technologies and exceptional storytelling, will make it "the most significant ceremony post the COVID-19 pandemic", the organisers add.
This year's theme is also inspired by Al Sadu, the traditional form of weaving, and will feature 11 new poems paying ode to the UAE's accomplishments and inspiring stories.
The show's music will be a fusion of traditional Emirati songs and international music, with 1,000 students taking part in a special children's parade.
It will be live-streamed at more than 50 venues across the country, from 5:30 pm.
In the UAE capital, the show will be screened at several locations in Abu Dhabi city, Al Ain and Al Dhafra, including Qasr Al Hosn, Sheikh Zayed Festival, Liwa Festival, The Founder's Memorial and Majlis Abu Dhabi.
In Dubai, people can watch the show at Al Wasl Plaza in Expo City and Hatta Dam. Meanwhile, in Sharjah, it will be broadcast at Sharjah National Park, Al Dhaid Fort and Khor Fakkan, and in Ajman's Flag Park and Marina Ajman.
A host of UAE cinemas will also screen the event from 6:00 pm.
It will be open to the public from December 3 until December 11, with tickets available online.