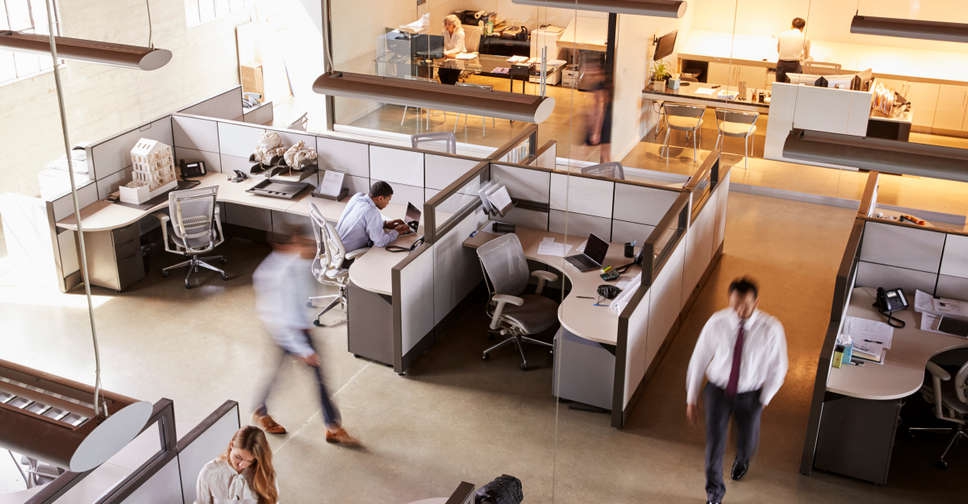 Shutterstock [For illustration]
A new classification system is being introduced for private establishments in the UAE, based on their commitment to the country's labour regulations.
The system, which comes into effect on June 1, will see companies split into three distinct categories, depending on the extent to which they comply with policies related to the wage protection system, Emiratisation, promoting cultural and demographic diversity, and protecting workers' rights.
Firms that exceed government-mandated Emiratisation rates and meet certain criteria will be offered discounts on work permit fees and other incentives.
Dr. Abdulrahman Al Awar, Minister of Human Resources and Emiratisation said that most existing companies in the country that fulfil all their commitments will fall into the second category (Tier 2), while those that fail to comply with the rules will drop to Tier 3.
Some companies will be promoted to Tier 1 if they meet at least one of these standards:
Raising their Emiratisation rate at least three times above the target.
Cooperating with the 'Nafis' programme to train at least 500 citizens annually.
Being a venture owned by a young citizen according to approved standards.
Being one of the training and employment centres that support implementing the Workforce Planning Policy by promoting cultural diversity; or being active in the targeted sectors and activities determined by the Council of Ministers based on the recommendation submitted by the Ministry of Human Resources and Emiratisation (MoHRE).
Benefits/ fee discounts:
The Ministry's service fees for work permits and transfer will not exceed AED 250 for Tier 1 companies for two years.
Tier 2 companies will be charged AED 1,200 for two years.
Tier 3 companies will not be able to benefit from any fee rebates, and the fees for issuing or renewing work permits will amount to AED 3,450 for two years. Activities involving the employment of UAE and Gulf Cooperation Council citizens are exempt from these fees.
Dr. Al Awar explained that the new categories will enhance economic diversity and support the development of employment mechanisms to create fair and equal opportunities in the private sector to enhance the values of tolerance and cultural and demographic diversity.
He also added that the companies will be categorised using an interactive automated system that facilitates changing a firm's classification transparently, based on the procedures carried out by them or the transactions undertaken.
The UAE recently announced its decision to raise the current Emiratisation rates by two per cent annually for skilled jobs in private sector companies that have 50 or more employees, going up to 10 percent by 2026.
The new classification for companies is divided into 3 categories to meet customers' requirements in facilitating transactions. Companies will be classified correctly through an automated interactive system that transparently enables a classification change of companies. #UAE pic.twitter.com/P9LGqZMIN6

— MOHRE_UAE وزارة الموارد البشرية والتوطين (@MOHRE_UAE) May 24, 2022

More from UAE