Harvey Nichols is an entry in our Great British Brands 2023 book.
Harvey Nichols: Great British Brand 2023
'I am extremely proud of everyone at Harvey Nichols and their focused dedication over the last two years. Our teams have maintained the great morale and spirit which we've always had, and this continues. We've come to understand that "normal" is being in a constant state of flux, and we've embraced this without compromising the shopping experience. This year is set to be challenging, but with our great employees and loyal customers, we're confident we'll create exciting reasons to visit, in store and online. In 2022 we launched our international Rewards programme, which will become even more important in driving engagement and loyalty as it gives people the choice of exclusive online and in-store benefits, as well as earning generous cash rewards.
'In our Knightsbridge flagship, we recently opened the unique Jacquemus concept, the largest UK space for the designer, while in Beauty, we landed the global store exclusive for the much-anticipated Fenty eau de parfum by Rihanna. In terms of hospitality, we have a new fifth floor restaurant, Lucarelli, in partnership with chef Aldo Zilli, already extremely popular. People's behaviour is constantly changing, but the shift to online has become more permanent, so retail is becoming more adaptable than ever, more personalised and more digital. Harvey Nichols focused on providing a curated experience through our physical stores and online, and we've learnt to be agile so we can provide an even more personalised service.
'We'll be closely adapting to what people want and need across our product ranges, services and platforms. Our celebrated stores across the UK and abroad are a core part of our brand, and we will continue to offer shoppers not only what they are looking for, but something unexpected, be that a new fashion brand, beauty service, in-store experience or hospitality outlet.' Manju Malhotra, CEO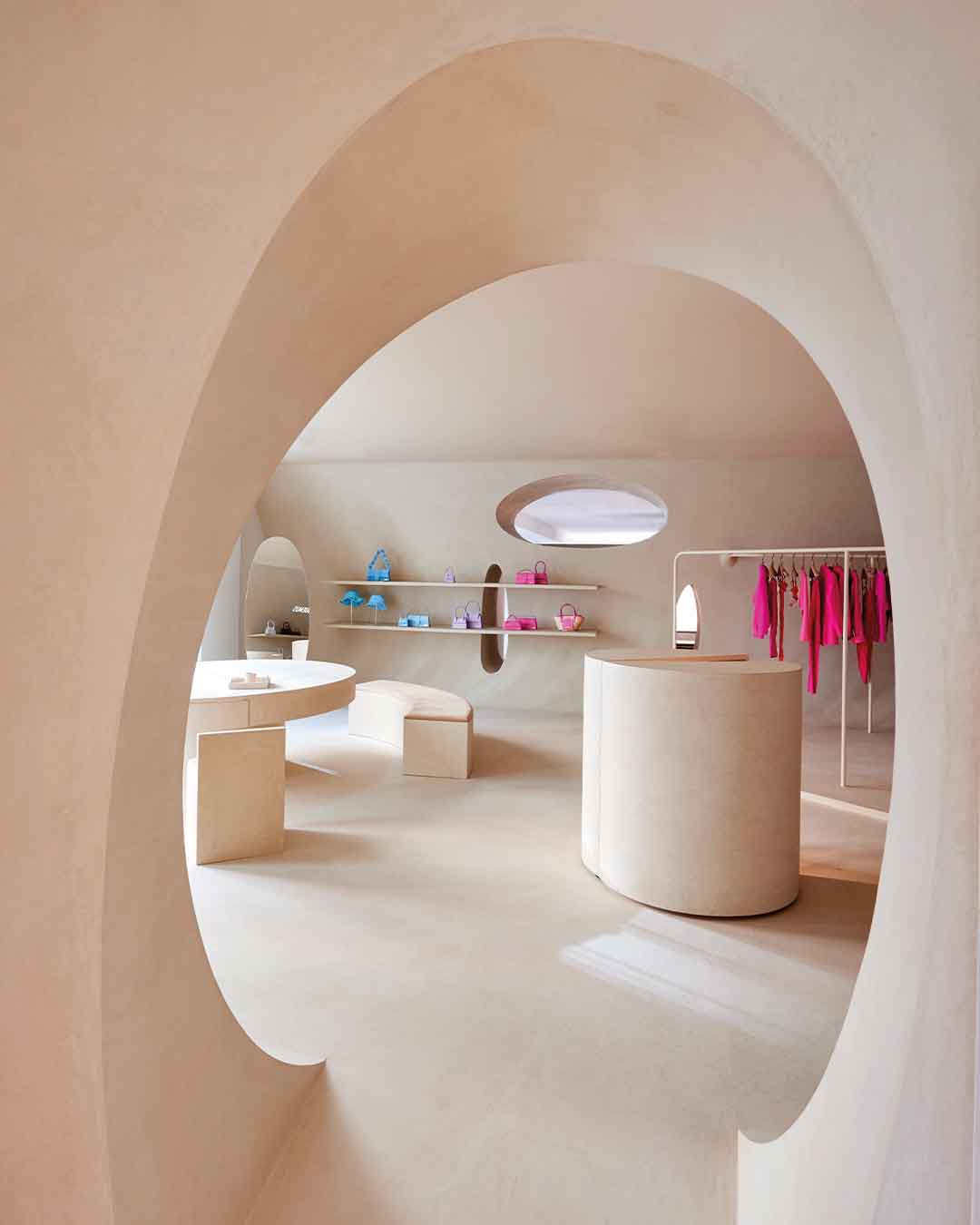 Brand Timeline
1831
Benjamin Harvey opens a linen shop on the corner of Knightsbridge and Sloane Square.
1841-1850
James Nichols is employed, later marrying Benjamin's niece. Harvey Nichols & Co. is born.
1975
A restaurant, Harvey's, opens on the Fifth Floor and becomes an instant success.
1985
In 1985 The Burton Group buys Harvey Nichols, followed by Dickson Poon who embarks upon a huge refurbishment.
1996
Harvey Nichols is listed on the London Stock Exchange and a national expansion begins with a store in Leeds.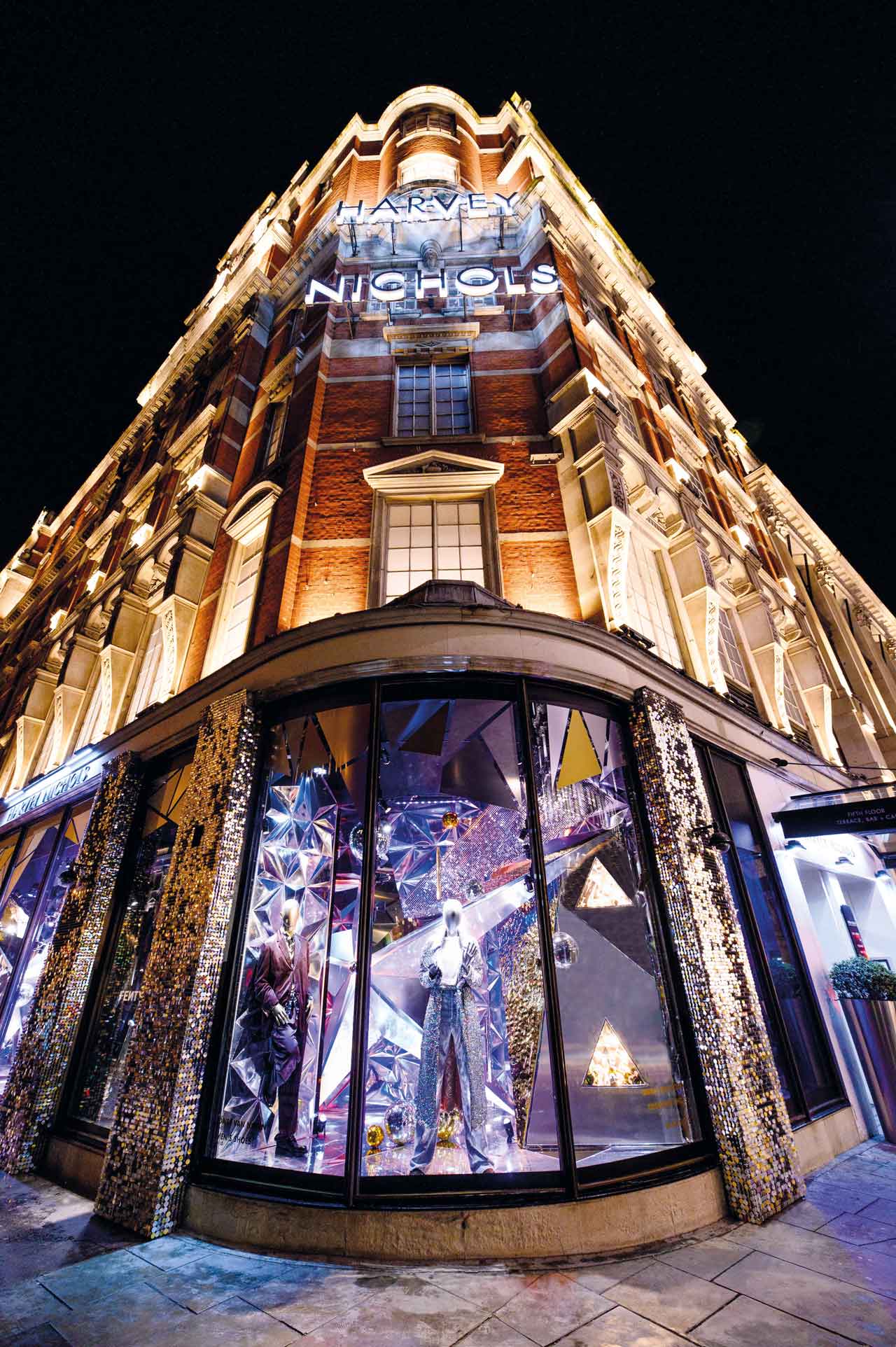 DID YOU KNOW?
Harvey Nichols has eight stores in the UK and Ireland and five abroad – in Riyadh, Kuwait, Dubai and Hong Kong.

Harvey Nichols has owned the OXO Tower on London's South Bank, since 1996. In 2021, OXO was one of only 23 restaurants to be awarded a Michelin Green Star, when it was introduced in the UK – and retained it in 2022.

In November 2012, it opened a new store, 'Beauty Bazaar, Liverpool', which would carve a new era of beauty retail. It provides the ultimate one-stop destination for all things beauty and is home to some of the most iconic beauty brands and the most innovative treatments.

In 2017, Harvey Nichols exclusively launched Fenty Beauty by Rihanna, the pioneering brand built on inclusivity and diversity. Rihanna herself was welcomed into the flagship store for a surprise guest appearance.

As part of its 2018 'Let's Hear it for the Girls' female empowerment campaign, Harvey Nichols smashed its famous shop windows, to recreate suffragette protests 100 years after women got the vote.
HARVEY NICHOLS
109-125 Knightsbridge, London, SW1X 7RJ