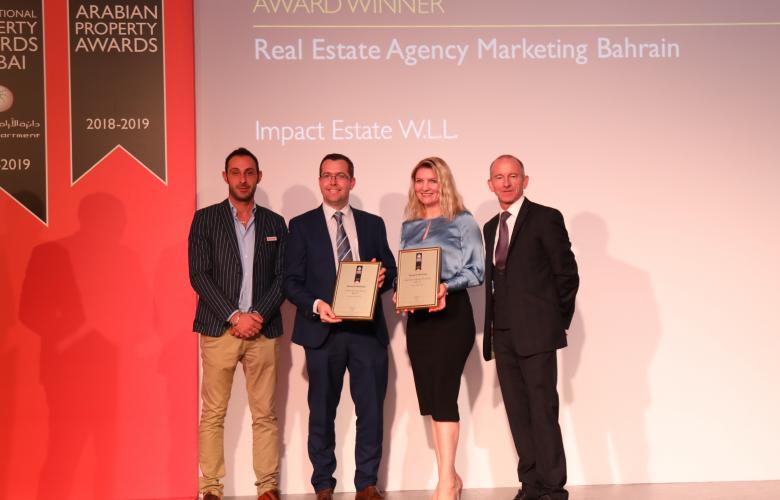 A Bahraini real estate management company, Impact Estate has been honored with two awards at the prestigious Arabian Property Awards ceremony held at the Waldorf Astoria Palm Jumeirah Hotel on 11th October 2018.
Impact Estate competed against the leading property consultancies and real estate agencies in the MENA region, winning these prestigious accolades for the fourth time in a row, said a statement from the company.
The Arabian Property Awards are judged by an independent panel of 80 industry experts chaired by Lord Caithness, Lord Best, The Earl of Liverpool, and Lord Thurso, members of the House of Lords in the UK Parliament. Evaluation criteria include design, quality, service, innovation, originality, and commitment to sustainability.
The Arabian Property Awards ceremony was held alongside The IPAX Dubai, Africa & Arabia Global exhibition and networking event which offers an exclusive networking arena for industry professionals.
Oksana A. Konyshevska, the General Manager of Impact Estate said in a statement, "We are honoured to receive these awards and we are proud to represent Bahrain at the Arabian Property Awards. It is with great pleasure that I take this opportunity to congratulate the team of Impact Estate on this achievement."
See also:
New real estate regulations launched in Bahrain
Ultra-lux villa for sale in Bahrain