Dubai, United Arab Emirates (CNN)– Real diamonds shouldn't float on water. But this wonderful new concept of a luxury yacht with a built-in cinema, helipad and three integrated swimming pools is clearly an exception to the rule.
The Stella del Sud concept was designed by the Italian studio Gabriele Teruzzi Yachts & Design, inspired by the famous Cartier diamond weighing 128 carats.
The design of the new vessel, which is 110 meters long, reflects elegant, sharp lines resembling a diamond shape, as well as "the stunning side window glass design that connects all its layers".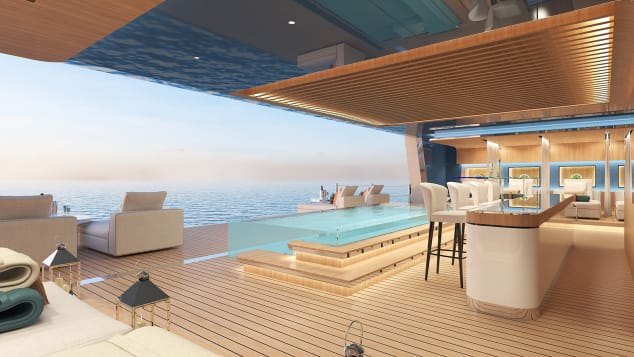 The luxury yacht will be provided with a long balcony with a helipad, as well as a private lounge with L-shaped sofas, ideal for entertaining guests.
The main deck has room for eight VIP cabins, a fitness center and a piano lounge overlooking the beautiful side window.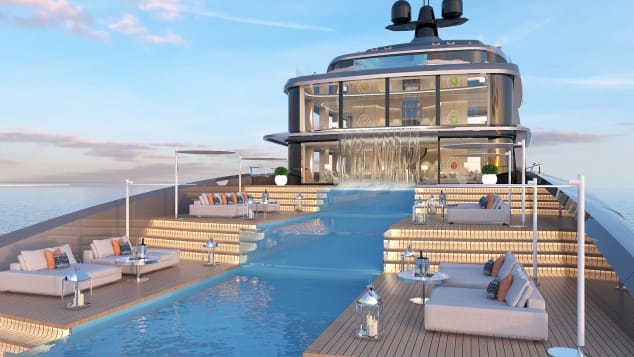 The spacious area consists of three swimming pools connected at different levels, creating a "waterfall effect", as described by the Italian studio.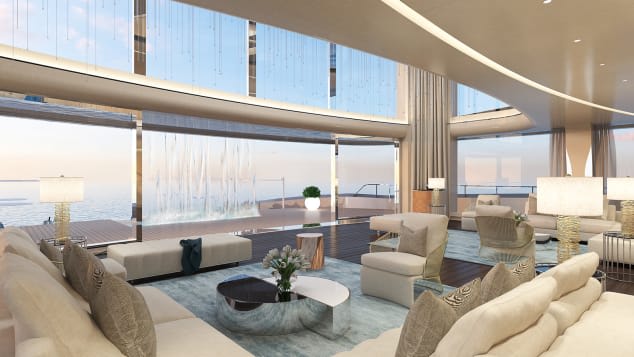 According to the design team, the various levels of the ship are "strategically laid out" to offer passengers a unique view of the sea from the main salon, surrounded by large panoramic windows that project "rain effect" lighting at night.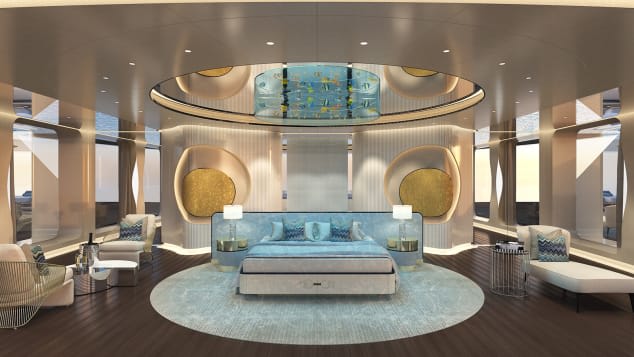 And if you're expecting a luxurious owner's suite aboard Stella del Sud, you won't be disappointed.
The aquarium installed in the ceiling above the bed is the highlight of the suite, in addition to the presence of separate bathrooms, large wardrobes, a salt wall and others.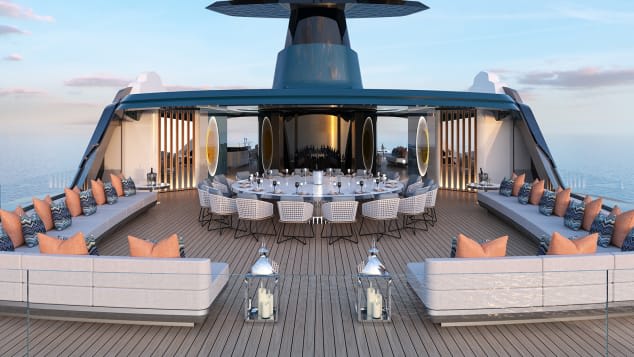 A movie theater will also be added onboard for entertainment.
Stella del Sud is only a concept for now, but will this "sparkling diamond" ever get a chance to shine on the water in the not-too-distant future?
Stella del Sud is one of several exciting new superyachts unveiled over the past few weeks, including the nature-focused Symbiosis from Swiss design studio Kurt Merki, which features green decks.