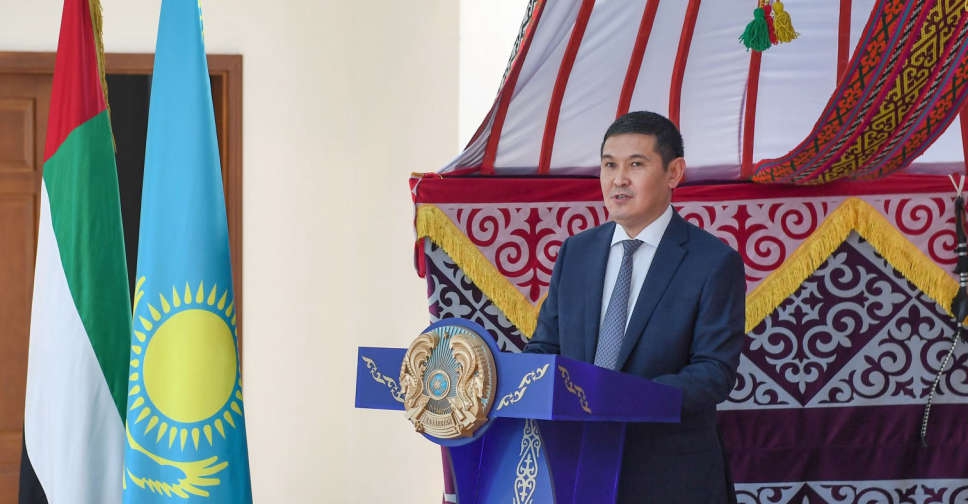 WAM
Madyar Menelikov, Ambassador of Kazakhstan to the UAE, has lauded the UAE's support for Kazakhstan in all areas.
During a media briefing held at the Kazakh Embassy in Abu Dhabi, Menelikov said, "In October this year, we will celebrate the 30th anniversary of the establishment of the diplomatic relations between our two countries," noting that the UAE is the main strategic economic and trade partner of Kazakhstan in the Arab world.
Trade between the two countries in 2021 reached US$709 million, while the flow of foreign direct investments (FDI) from the UAE to Kazakhstan totalled US$243.4 million, he added.
He explained that the vision and directives of the UAE's leadership had helped strengthen its ties with Kazakhstan, highlighting the policies of openness, moderation, and respect for others in the UAE.
He then spoke of the declaration made by Kassym-Jomart Tokayev, President of Kazakhstan, on historic and comprehensive political reforms, underlining their goal to support democracy by increasing the powers of the country's government and parliament and encouraging fair and free political competition.
He also spoke of Tokayev's pledge to exert all possible efforts to maintain the sovereignty and independence of Kazakhstan and achieve its prosperity, adding that the foundations of these new reforms include strengthening democracy, ensuring accountability and achieving sustainable governance.
More from UAE