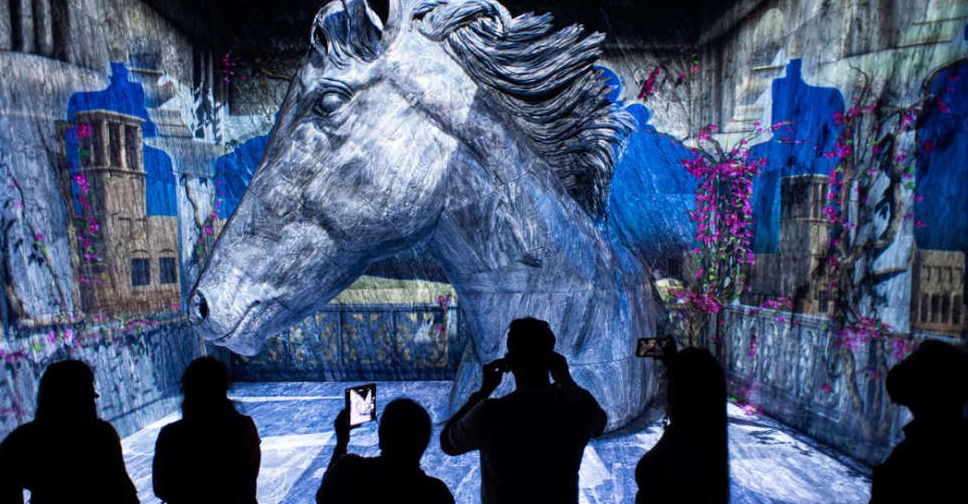 Supplied: WAM
Celebrating the vision of His Highness Sheikh Mohammed bin Rashid Al Maktoum, Vice President, Prime Minister and Ruler of Dubai, it will continue to delight and enthrall.
The Vision Pavilion will continue to welcome visitors and will now live on as part of District 2020, the human-centric smart city that will repurpose more than 80 percent of the Expo 2020 Dubai site's built environment.
The pavilion will remain a significant cultural asset within District 2020, with the intention to relaunch the exhibition in the same format as was seen during Expo 2020 Dubai, with different programmes and enhanced visitor services.
The Vision pavilion is inspired by the book 'My Story: 50 Memories from 50 Years of Service' by His Highness Sheikh Mohammed.
"The Vision Pavilion tells a relatable human story: we all had childhood wonders; we all have passions and pastimes; we all have ambition and a vision," says Marjan Faraidooni, Chief Experience Officer, Expo 2020 Dubai. "We are all shaped by our environment and have the power to change it, too – Sheikh Mohammed was shaped by his father and grandfather's values and by Dubai, and, in turn, has shaped Dubai and continues to do so.
Over the course of Expo's six month duration, they welcomed almost 200,000 visitors, record a visitor satisfaction figure of 96 percent, the highest across all of Expo 2020 Dubai's pavilions.
It also received the award for Best Small Pavilion at Exhibitor Magazine's World Expo Awards.
During Expo, the pavilion was staffed by the highest percentage of Emirati workforce of any pavilion, with 100 percent of the hosting team being UAE Nationals, offering bilingual tours or tours in Arabic or English as standard for visitors.
The 27-strong hosting team included 24 Expo Generation Programme participants – young Emiratis who gained experience in leading, operating and delivering a major global event.
It was part of Expo 2020 Dubai's far-reaching legacy plans, preparing future generations and making a long-term contribution to the UAE and regional economy.
The modest size of the pavilion, at 360 square metres, coupled with the in-depth guided tour experience, meant that event-time capacities were strictly limited for tour groups, as part of Expo 2020 Dubai's safe and responsible response to the COVID-19 pandemic.