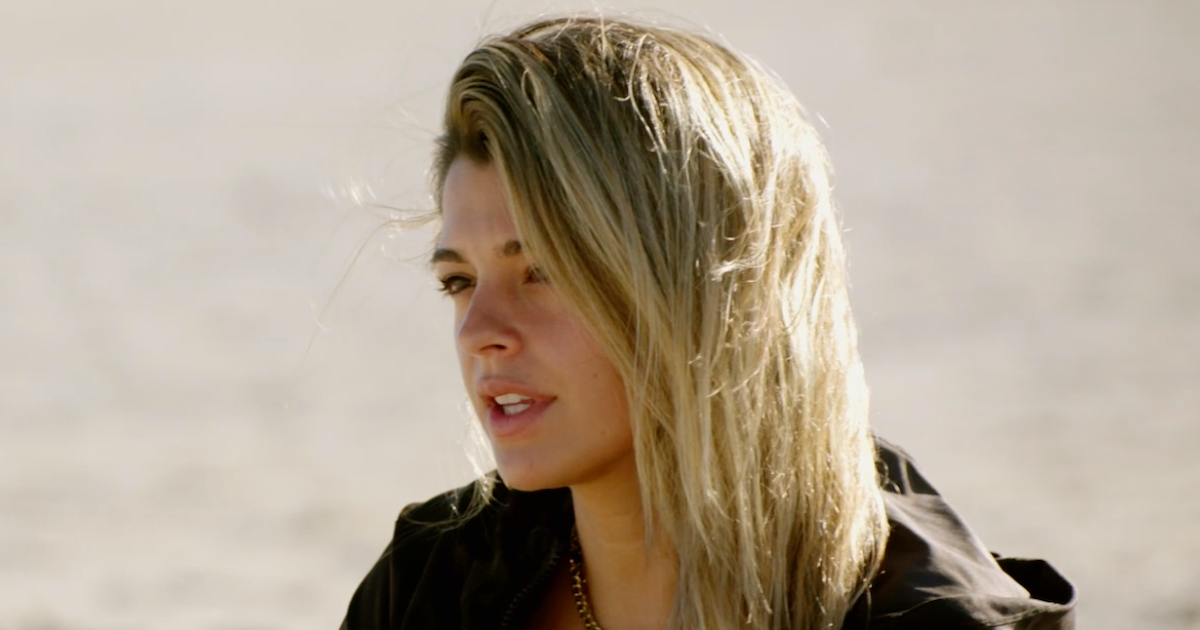 Shreyas and Gabby's future hangs in the balance as the Love Without Borders couple prepares to be unexpectedly separated – possibly for good. In an exclusive PopCulture.com sneak peek of Wednesday's season finale of the Bravo series, Gabby and Shreyas take a moment to discuss what their next chapter looks like as she prepares to head back to the U.S. from Dubai to attend her brother's wedding.
The chemistry between Gabby and Shreyas is clear from the start of the finale preview, as they joke about walking the runway as a model during a beach trip before Gabby suggests Shreyas visit the "beautiful beach" at the Jersey shore and see all the "gorillas" native to the area. "You're gonna see the New Jersey gorillas," Gabby jokes to a skeptical Shreyas.
It's then that the topic turns to Gabby's brother, who is getting married in Jersey City "smack dab in the middle of this experience," which is something she previously told Shreyas a few weeks prior when she asked for his help writing a speech for the occasion. "I'm the best man, so I have to be there no matter what," she continues.
While the heavy topic of the future hangs in the air, Gabby tries to dispel tension by bringing up the cold weather in New Jersey, but Shreyas brings the topic back to their next steps together. "What do you do after that?" he asks, to which Gabby responds, "What comes after the wedding? It's a valid question. I'm not quite sure."
Shreyas suggests that Gabby go home and celebrate with her family "then see what you feel," but insists he's "not saying goodbye" to her for good. "You kicking me out?" Gabby jokingly asks as Shreyas assures her he isn't. Shreyas and Gabby's relationship got a bit of a late start as the Dubai-based model was originally paired with single American Gurleen. When their relationship ended up being nothing but a friendship, Gabby was brought by the matchmakers as a second shot at love for Shreyas, and their connection has been apparent since the start. But what does the future hold for these two? Love Without Borders (produced by Kinetic Content) airs Wednesdays at 9 p.m. ET on Bravo.