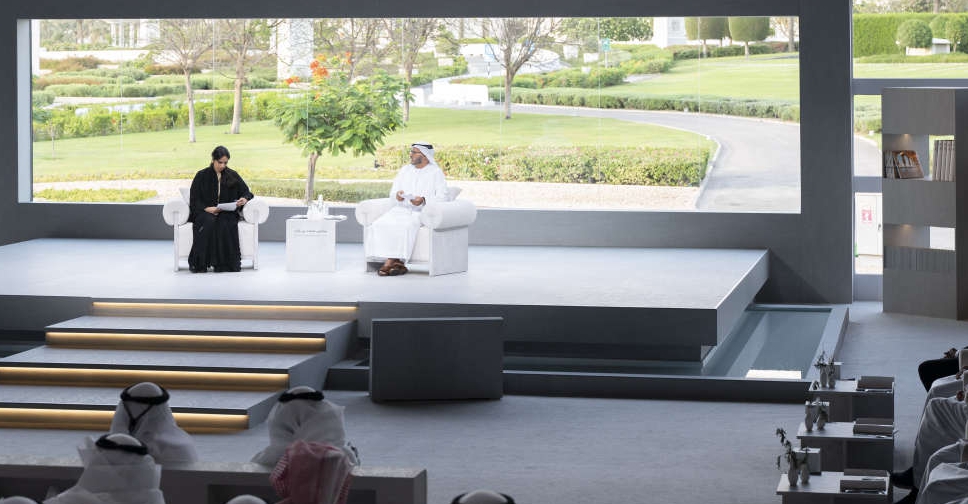 WAM
The second Majlis Mohamed bin Zayed Ramadan lecture, held at the Sheikh Zayed Grand Mosque in Abu Dhabi, has highlighted current global challenges, key developments in the global ecosystem and other important topics.
Presented by Dr. Anwar Gargash, Diplomatic Adviser to the UAE President, the lecture, "Security and Stability in Our Changing World: A UAE Perspective", highlighted the UAE's proactivity in tackling challenges.
Dr. Gargash also underscored the UAE's keenness on building bridges of dialogue with its neighbouring countries adding that it "will always resort to diplomacy, negotiation, and economic cooperation."
He added that "security and stability are closely related to the change in the world….therefore, ensuring the strength of our influence, maximising our benefit from the process of change and the accompanying transformations leads us to realise the importance of union and collective action, whether it is the Gulf bloc or the Arab bloc.
"Under the current changes in the region, it is necessary to manage matters peacefully with countries that have different policies and views, by working on the common grounds and putting differences aside. For example, Iran is a neighbour and therefore we endeavor to establish the best relations with it. We see that Turkey is a partner in our joint endeavor to prosperity and we continue to support the prospects of the Abraham Accords."
He continued, "stability in a region such as ours, which has been facing frequent crises and conflicts, represents a major challenge…this imposes many responsibilities on our country, and it is important to pass through these difficult times. Therefore, we must examine the transformations and changes carefully in the global scene, considering that the national interest is the overriding priority.
"From this standpoint, it is no secret that the UAE policy to deal with opportunities and challenges in the coming decades is based primarily on protecting our country by building an efficient and professional military with professional capabilities, establishing strong partnerships, and focusing on economic development."
The lecture was attended by His Highness Lt. General Sheikh Saif bin Zayed Al Nahyan, Deputy Prime Minister and Minister of the Interior.
نظمها مجلس #محمد_بن_زايد.. #سيف_بن_زايد يشهد محاضرة "الأمن والاستقرار من منظور الإمارات".#وام https://t.co/lcvNmoH62E pic.twitter.com/dUjiWjtI6x

— وكالة أنباء الإمارات (@wamnews) April 14, 2022