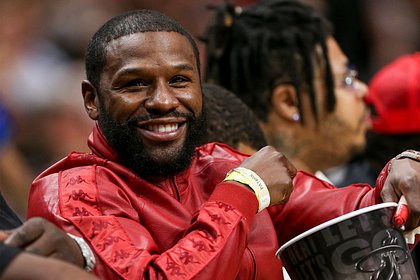 – Advertisement –


Boxer Floyd Mayweather says he is in talks for a second fight with Conor McGregor
– Advertisement –


American boxer Floyd Mayweather has announced a second fight with Irish mixed martial arts fighter Conor McGregor in 2023. His words leads talkSPORT.
"I will fly to Japan and have a good time. Then I will have another exhibition fight in Dubai in November, and in 2023 I will face Conor McGregor. I don't know if it will be an exhibition or a real fight. We were negotiating. I would prefer an exhibition fight. I do not participate in fights in which I can get real damage, "said the boxer.
On August 23, McGregor's manager Tim Simpson revealed that the fighter has put his career on hold until 2023 because he wants to focus on acting. "Everything is going perfect. Conor is still on track for a big comeback next year," Simpson said.
– Advertisement –


In June 2021, information appeared that Mayweather was ready to give revenge to the Irishman for a fee of $ 300 million. McGregor and Mayweather fought under the rules of boxing in 2017. The American won by technical knockout in the 10th round.
Source: Lenta
– Advertisement –