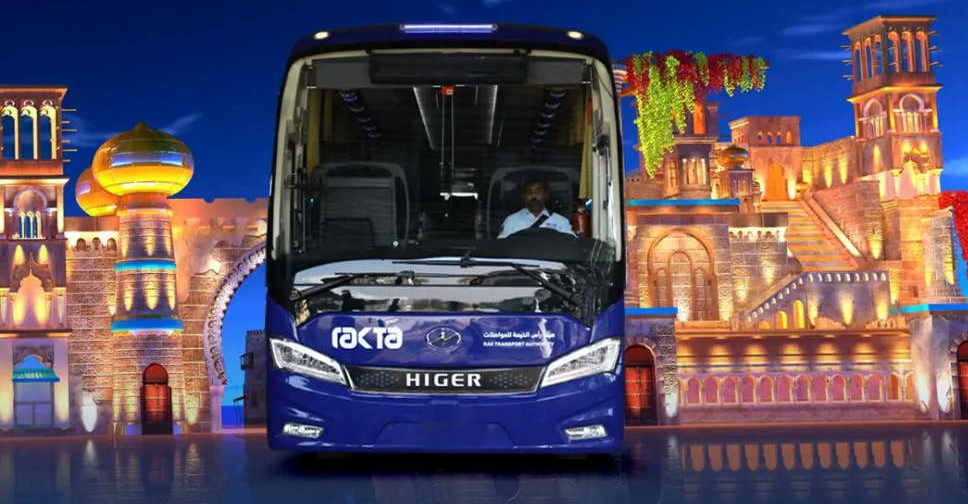 Twitter/@RakTransport
A new public bus route linking Ras Al Khaimah with the Global Village has been launched to make it easy for residents and visitors in the emirate to visit the multicultural theme park in Dubai.
Ras Al Khaimah Transport Authority (RAKTA) launched the new service in cooperation with Dubai's Roads and Transport Authority (RTA).
This launch comes in response to the increasing demand from customers to provide this service, which will facilitate the procedures for their access to the global village.
The trial launch of the service started on December 16, 2022, and the service is provided during the weekend days with two daily round trips starting from the main bus station in Ras Al Khaimah to the public bus stops in Global Village in Dubai.
The cost of a one-way ticket is AED 30.
Commuters can make bookings online through RAKTA and pay for the trip through the smart application "RAKBus", which can be downloaded via the Apple Store and Google Play platforms.
Customers can also view the schedule of the trip by visiting RAKTA's website.