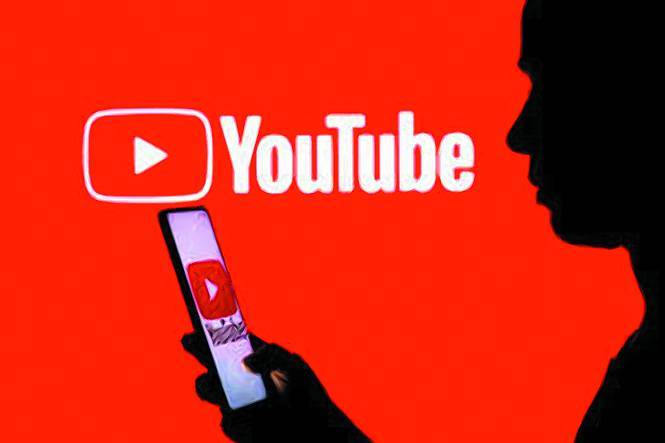 The platform provided $50 billion to content creators and media companies in 3 years
Dubai: "The Bay"
YouTube announced the expansion of the platform's revenue system; YouTube's Partner Program allows more creators to participate, offers new ways for creators to monetize ads in Shorts videos, and offers ad monetization to content creators who use and produce music in their videos.
The ad reflects the diversity of the creative community and has empowered more than two million creators to monetize YouTube through any creative agency. The new update includes:
Expanding opportunities to participate in the YouTube Partner Program: Starting next year, short video creators will be able to apply for the YouTube Partner Program when their channel reaches 1,000 subscribers and gets 10 million short video views within 90 days. New partners will enjoy all the benefits of the YouTube Partner Program, including ad monetization with short and long videos on YouTube, which is an additional option to the current standards, where long-term video creators can still apply for the YouTube Partner Program when they reach YouTube 1000 subscribers, 4000 watch hours. Creators can choose the option that best suits their channel, while YouTube maintains the same level of brand safety for advertisers. To support new creators on their YouTube journey, the platform will also introduce a new tier of the YouTube Partner Program with fewer requirements, providing early access to fan funding features such as Super Thanks, Super Stickers, Super Stickers and channel subscriptions.
Introducing the first-of-its-kind revenue sharing model for YouTube Shorts: Short video shorts are spread across the globe with nearly 30 billion daily views globally and over 1.5 billion registered users each month. To support and reward this new creative category, in early 2023 we will begin using a different revenue sharing model with short video creators, both current and future. Because ads appear between videos in the Shorts Feed, revenue from these ads will be added in the form of a monthly creator bonus and help cover music licensing costs.
Of the total amount allocated for support, creators will keep 45% of the profits based on their share of total YouTube Shorts views. The bet remains the same regardless of whether the pitch is used or not.
Creator Music Launch: Complications with music content licensing mean creators can't get paid for this type of video. To bridge the gap between the world of music and creators, YouTube offers the Creator Music Channel, allowing creators to easily access a large number of songs and tracks for use in their videos, with music rights holders receiving revenue. Content creators can purchase licenses for their music at reasonable prices to generate revenue similar to videos without music content. As for content creators who don't want to buy prior licenses, they can use the songs and share the revenue with the music owners. The Creator Music channel is currently available in beta in the US and will expand to various countries in 2023.
Susan Wojcicki, CEO of YouTube, commented: "The YouTube Partner Program has revolutionized the positive since its launch in 2007, and its effects are still visible today. YouTube has provided more than $50 billion to content creators, artists and media companies over the past three years. This financial support has had a positive impact on the lives of content creators around the world, enabling them to share their stories and voices everywhere. And when we introduced the YouTube Partner Program, we believed that the creators' success was the platform's success .
Today, we're redoubling our efforts to introduce a new phase of rewarding creators on our platform and to expand YouTube's partner program circle.