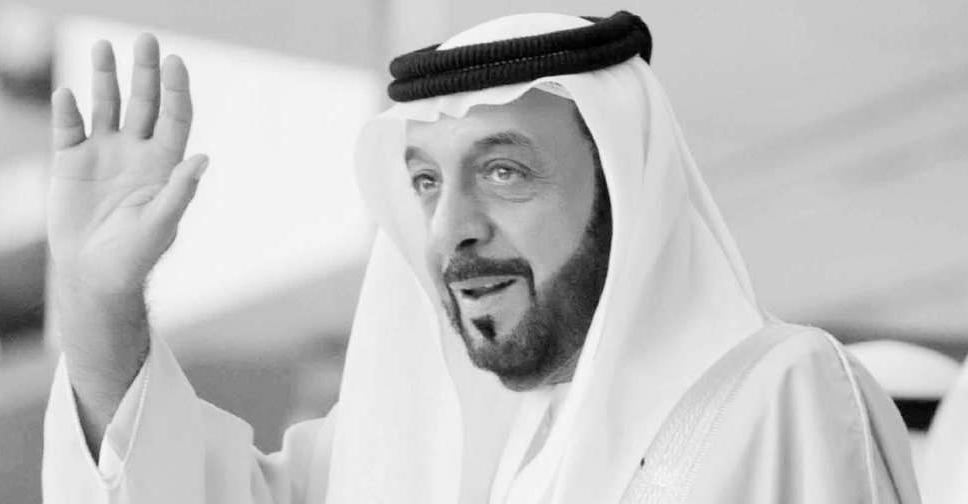 Born in Al Ain in 1948, Sheikh Khalifa bin Zayed Al Nayan was the eldest son of Sheikh Zayed bin Sultan Al Nahyan.
Sheikh Khalifa's first stint with governance came at the age of 18 when he was appointed as the representative of the ruler of Abu Dhabi in the Eastern Province and the president of its legal system in August 1966.
During the following years, Sheikh Khalifa held a number of key positions:
On February 1, 1969, Sheikh Khalifa was nominated as Crown Prince of Abu Dhabi and on the next day he was appointed as the Head of the Department of Defence in Abu Dhabi.
He oversaw the setting up of the Abu Dhabi Defence Force (ADDF), which later became the nucleus of the UAE Armed Forces.
On July 1, 1971, Sheikh Khalifa was appointed as the Ruler of Abu Dhabi and Minister of Defence and Finance.
On December 23, 1973, Sheikh Khalifa assumed the post of Deputy Prime Minister in the second Cabinet.
Shortly afterwards, on January 20, 1974, he was appointed as the first Chairman of the Abu Dhabi Executive Council, which replaced the emirate's local cabinet.
Under Sheikh Khalifa's leadership, the Executive Council oversaw the realisation of extensive development programmes in Abu Dhabi, including the construction of housing, water supply system, roads and general infrastructure that led to the emergence of Abu Dhabi into the modern city that it is today.
He was also in charge of establishing Abu Dhabi Investment Authority in 1976.
Sheikh Khalifa assumed his posts as the Ruler of Abu Dhabi and as the President of the United Arab Emirates on November 3, 2004 following the death of his father, Sheikh Zayed bin Sultan Al Nahyan.
After being elected as the President, Sheikh Khalifa launched his first strategic plan for the government of the UAE to achieve balanced and sustainable development.
His key objective was to continue on the path laid down by his father.
After being re-elected as President in 2009, Sheikh Khalifa pledged to continue with implementing the ambitious strategies for political, administrative, economic, social and cultural development that he had started in his first term.
His focus on good governance and the integrity of the Federation have proved a blessing in times of financial and regional turmoil.
More from UAE