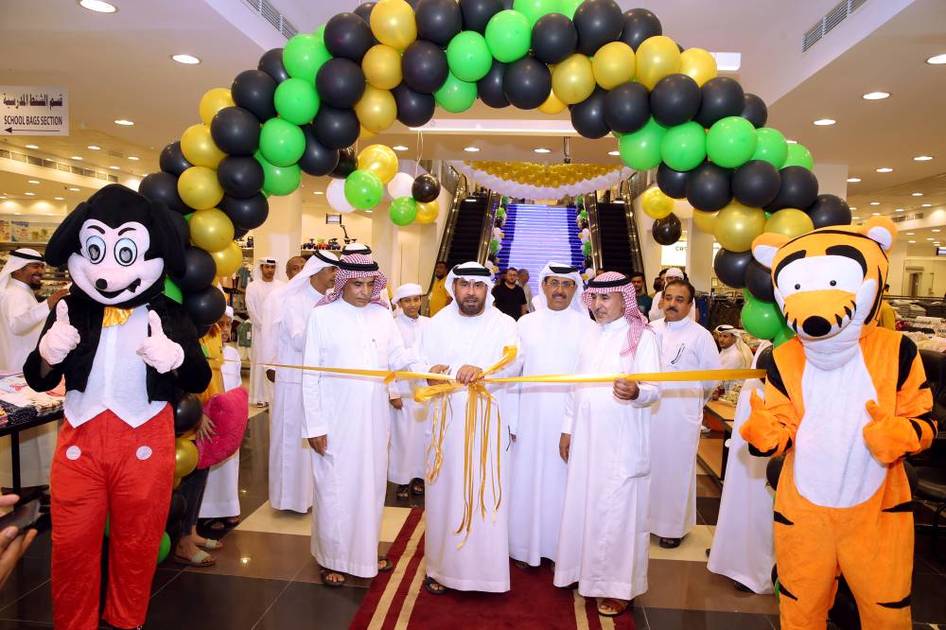 Sharjah: "The Bay"
S-Mart has opened its first branch in the United Arab Emirates, in the Emirate of Sharjah. S-Mart is one of the branches of Shubra Company, specialized in ready-made garments in the Kingdom of Saudi Arabia, which started its activity in 1991 and has more than 20 branches with areas estimated from 5,000 to 10,000 square meters per square meter. department.
The branch was inaugurated and the traditional opening ribbon was cut by Engineer Ahmed Omran Taryam, Abdullah Al-Azani and Saleh Al-Azani.
The company has undertaken the requirements of the Gulf community and the communities living in the Gulf countries, of ready-made clothing and luxury goods from factories direct to the consumer, and the development and training of national and foreign cadres. The first branch in Sharjah is the beginning of a series of branches that the company intends to open across the Emirates.