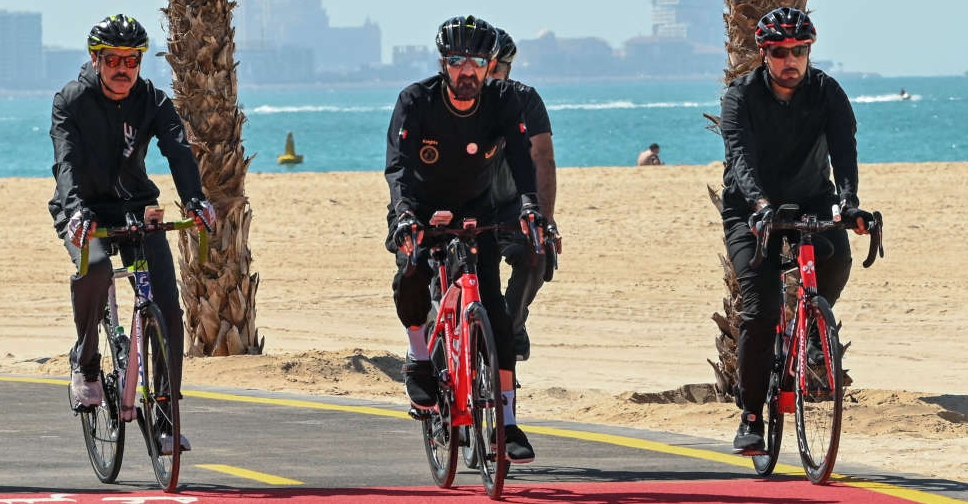 @DXBMediaOffice/ Twitter
His Highness Sheikh Mohammed bin Rashid Al Maktoum, Vice President and Prime Minister of the UAE and Ruler of Dubai, inspected a new bike path along Jumeirah Beach, on Wednesday.
"The beautiful path will add to 520 km of cycling tracks in Dubai, passing through major locations and landmarks," Sheikh Mohammed said on Twitter.
He added that he will continue to carry out field inspections to make sure Dubai becomes the best city in the world to live in.
. @HHShkMohd goes on a cycling tour at the new
cycle track on Jumeirah Beach. #Dubai pic.twitter.com/HUs3qp6Fi2

— Dubai Media Office (@DXBMediaOffice) February 9, 2022
محمد بن راشد: ضمن متابعاتي الميدانية اليوم تفقدت مسار الدراجات الجديد الملاصق لشاطيء جميرا.. مسار جميل نضيفه ل520 كم من مسارات الدراجات الهوائية في دبي والتي تمر على أجمل معالم المدينة .. سأبقى في الميدان حتى تصبح دبي المدينة الأفضل للعيش في العالم بإذن الله.. pic.twitter.com/LnZ3Vr05iQ

— Dubai Media Office (@DXBMediaOffice) February 9, 2022