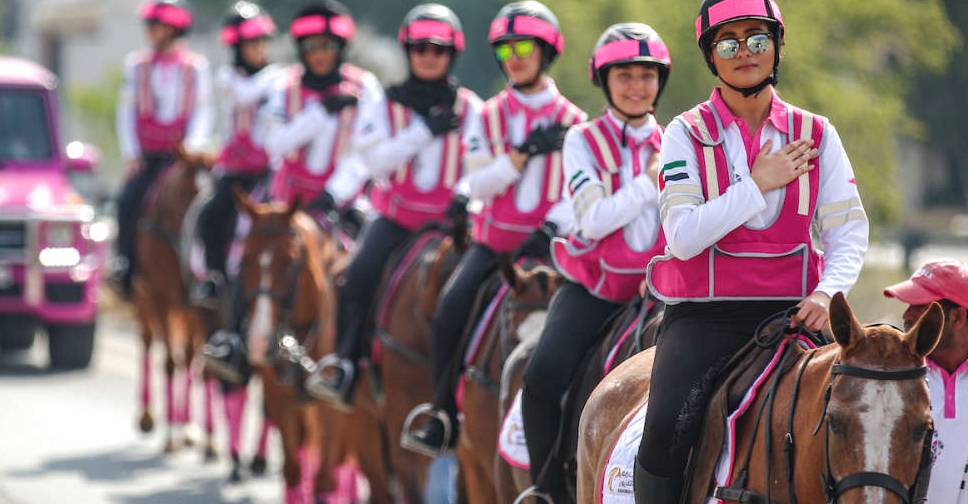 File Picture
Dubai's Roads and Transport Authority (RTA) has warned motorists of delays on key roads as the annual Pink Caravan Ride begins its campaign in the Emirate.
In a series of tweets, the authority said the Pink Caravan Ride will be divided into three stages.
Stage 1 will be from 8:00 am to 10:30 am, and will affect traffic flow on Al Sukook Street, Al Boursa Street, Al Mustaqbal Street, Sheikh Mohammed Bin Rashid Blvd and Al Yamamah Street.
Stage 2 will be between 11:15 am and 1:00 pm, with expected traffic delays on King Salman Bin Abdul Aziz Al Saud Street and The Walk at JBR.
Stage 3 will be from 3:00 pm to 4:00 pm and will affect Al Multaqa 1 Street, Al Enjaaz Street, Happiness Street and Al Madina Street.
The authority added that street closures will be near The City Walk (Al Multaqa Street, Al Enjaaz Street, Happiness Street, and Al Madina Street).
Motorists have been urged to plan ahead to avoid delays.
#ExpectedDelay coinciding with The Pink Caravan Ride held on Sunday, February 5, 2023 in #Dubai & will be divided into 3 stages:
Stage 1: 8:00 AM – 10:30 AM
Affected roads: Al Sukook St., Al Boursa St., Al Mustaqbal St., Sheikh Mohammed Bin Rashid Blvd, & Al Yamamah St.

— RTA (@rta_dubai) February 4, 2023
In its 11th edition, the initiative, which see horse riders take to the streets, raises awareness on breast cancer and the importance of early detection.

More from UAE
UAE, France, India teaming up to fight off future pandemics

The UAE, France and India have signed an agreement to work together to develop projects in various areas, including energy, defence and combatting climate change.

First look at Sultan Al Neyadi ready for lift-off

The Mohammed Bin Rashid Space Centre shared the first pictures of the Crew-6 team in their official astronaut suits, as they prepare to head into space for a six month long mission.

Pink Caravan Ride starts UAE tour

His Highness Sheikh Dr. Sultan bin Mohammed Al Qasimi, Member of the Supreme Council and Ruler of Sharjah, inaugurated the 11th edition of the Pink Caravan Ride (PCR), which started from Al Heera Beach, Sharjah, on Saturday.

UAE President outlines green vision on National Environment Day

The UAE's President His Highness Sheikh Mohamed bin Zayed Al Nahyan has affirmed the country's commitment to sustainability by advancing innovative solutions.