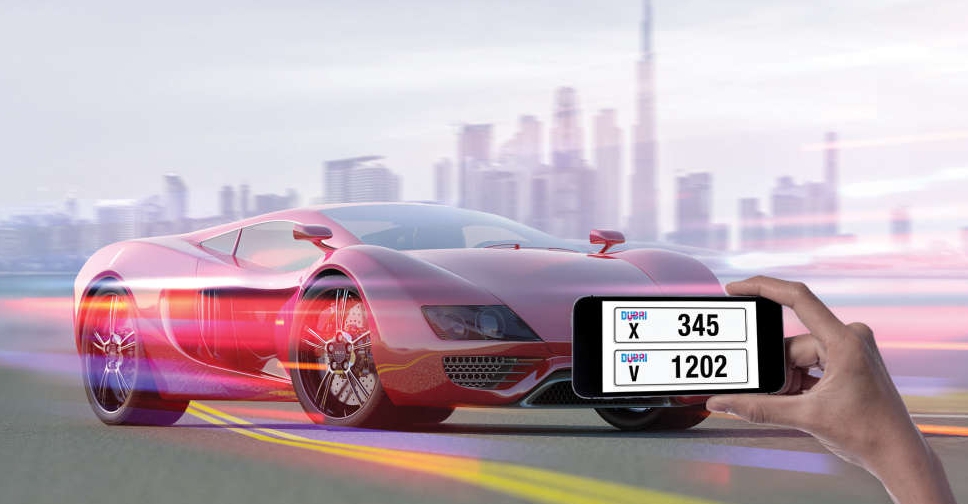 Supplied
If you would like to get your hands on fancy car number plates, some special ones are heading your way.
As many as 350 premium Dubai plates of 3, 4 and 5 digits will be auctioned off by the Roads and Transport Authority (RTA) next week.
Number plates for private and classic vehicles bearing (H-I-J-K-L-M-N-O-P-Q-R-S-T-U-V-W-X-Y-Z) codes will be up for grabs at the online auction, in addition to exclusive plates for motorbikes.
Registration starts on Monday, May 30 and the bidding process, which kicks off on June 6, will run for five days.
Bidders are required to have a traffic file in Dubai and place a AED 5,000 security deposit cheque in addition to a AED 120 participation fee.
#RTA offers 350 catchy number plates of 3, 4, and 5 digits for private and classic vehicles holding
(H-I-J-K-L-M-N-O-P-Q-R-S-T-U-V-W-X-Y-Z) codes.
https://t.co/6pqh6VIL3f pic.twitter.com/qI9MSsVEyn

— RTA (@rta_dubai) May 26, 2022