Billionaire Saudi businessman Prince Alwaleed bin Talal is among 11 princes detained as part of King Salman's crackdown on alleged corruption.
But who exactly is Prince Alwaleed bin Talal?
Here's everything you need to know about him.
Who is he?
He is one of King Salman bin Abdulaziz Al Saud of Saudi Arabia's nephews.
He is 62 and is the chairman and controlling shareholder of Kingdom Holding Company.
What is Kingdom Holding Company?
It's an investment company. It's one of the largest shareholders in the banking giant Citigroup, and also holds stakes in Twitter, Apple, AOL, eBay and more.
It also has investments in the Murdoch-owned media organisations News Corp and 21st Century Fox, which owns a minority share in Sky plc.
Kingdom Holding Company also has investments in the Savoy Hotel in London, The Plaza Hotel in New York and the Four Seasons Hotel George V in Paris.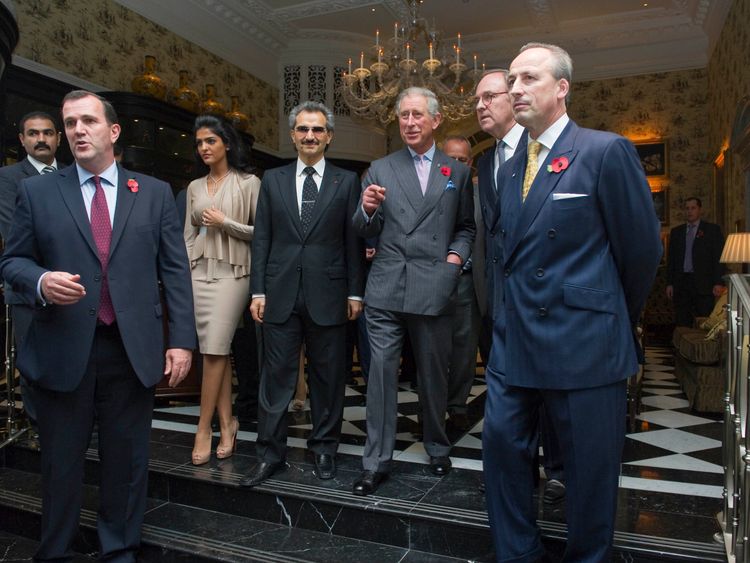 Image: Prince Charles re-opens the Savoy Hotel on 2 November 2010
What else does he do?
He also owns Rotana, one of the Middle East's biggest entertainment companies.
He also set up Alwaleed Bin Talal Foundations, described on his website as being dedicated to supporting global cultural understanding, disaster recovery, women's empowerment, and community development projects in Saudi Arabia, Lebanon, and around the world.
Time Magazine has described him as the Arabian Warren Buffett.
How rich is he?
The Bloomberg Billionaires Index says he is the 50th richest man in the world.
Forbes puts his wealth at $17bn.
It has been widely reported that he once bought a yacht from Donald Trump.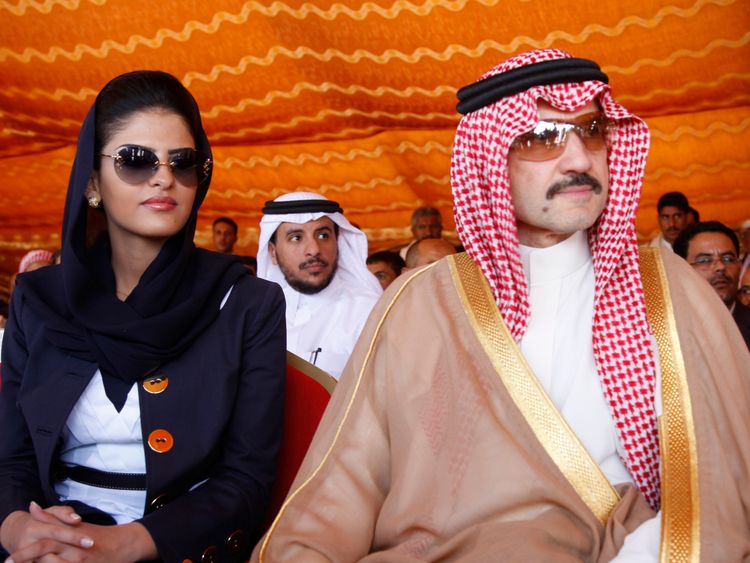 Image: Saudi Prince Alwaleed bin Talal and his wife Princess Amira al-Taweel
Why has he been detained?
The Saudi government says it is cracking down on corruption. King Salman has created a new anti-corruption committee.
He named his 32-year-old son, Crown Prince Mohammed bin Salman, as head of the committee.
What kind of corruption has Prince Alwaleed bin Talal been involved in?
None that we know of, and none that has been reported.
Analysts suggest the arrests are for reasons beyond corruption, and that the government wants to remove potential opposition to Prince Mohammed as he pushes new reforms.