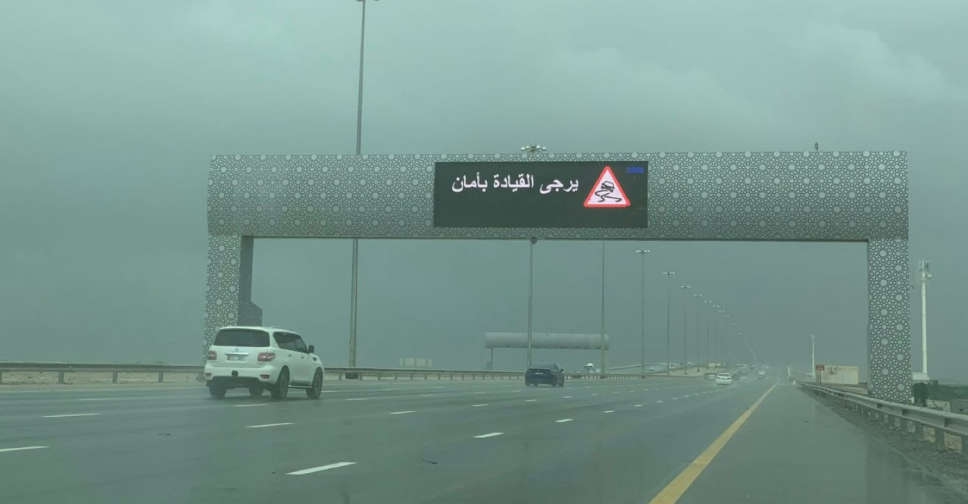 WAM
The low-pressure system that brought the rain and sandstorm to the UAE has weakened significantly and moved south, the National Centre of Meteorology (NCM) said.
NCM shared the latest findings during the daily coordination meetings being held between all the authorities concerned with dealing in mitigating the effects of weather conditions.
The meetings are attended by the National Emergency Crisis and Disaster Management Authority (NCEMA), Ministry of Interior (MoI), Ministry of Defence, Police Directorates across all Emirates, NCM, and the Ministry of Energy and Infrastructure (MoEI).
There'll still be a chance of light to moderate rainfall on Monday, with the chance of heavier rain across the Eastern and Northern parts of the country, in addition to the city of Al Ain and Al Dhafra region, with the continuation of moderate southeast dusty winds.
The authorities confirmed their full preparedness for all possible scenarios and changes during the meeting, confirming the readiness of all plans and teams.
Concerned authorities have also confirmed that new announcement of all developments related to the weather situation will be shared through all official platforms, calling on the public to obtain information from the official platforms and to deter from spreading rumours.
#NCEMA and NCM confirm a noticed decrease in the severity of the low-pressure system forecasted to affect the country. All competent entities are working in continuous follow-up efforts via proactive steps to prepare and mitigate the effects of the weather situation. pic.twitter.com/UZXwFEYHgV

— NCEMA UAE (@NCEMAUAE) August 14, 2022
More from UAE
UAE sends condolences to Egypt

The UAE has expressed its sincere condolences and solidarity with Egypt over the victims of the church fire in Giza Governorate, which resulted in dozens of deaths and injuries.

Dubai to host World Green Economy Summit

Dubai Electricity and Water Authority (DEWA) and the World Green Economy Organisation (WGEO) will organise the 8th World Green Economy Summit (WGES) on September 28-29 under the patronage of His Highness Sheikh Mohammed bin Rashid Al Maktoum, Vice President, Prime Minister and Ruler of Dubai.

Over 304 million rides taken on Dubai public transport in H1 2022

Dubai's Roads and Transport Authority (RTA) announced that the number of riders using public transport and shared mobility in Dubai clocked nearly 304.6 million during the first half of 2022.

UAE leaders congratulate Pakistan on Independence Day

President His Highness Sheikh Mohamed bin Zayed Al Nahyan has sent a message of congratulations to President Dr. Arif Alvi of Pakistan on the occasion of his country's independence Day.