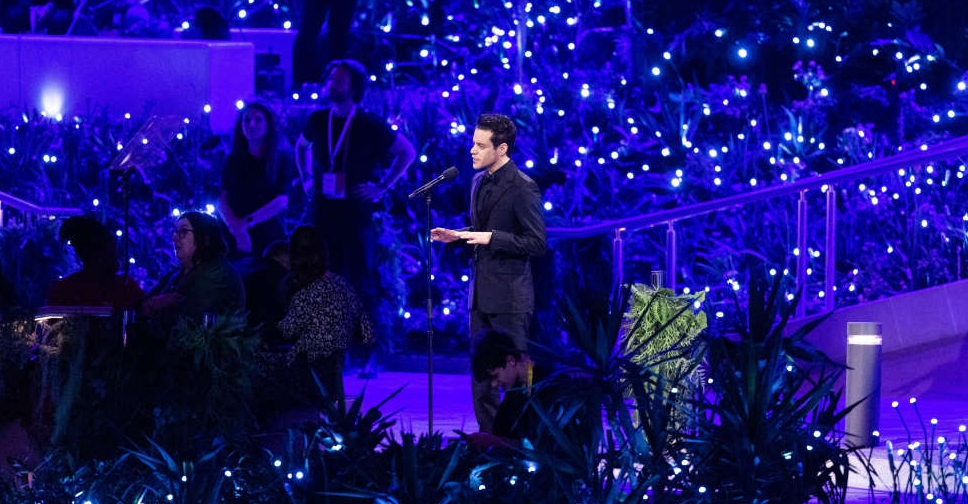 Expo 2020 Dubai
Oscar-winning actor Rami Malek stressed the need for a "brighter and more equal tomorrow" while marking the International Women's Day celebrations at Expo 2020 Dubai.
The Egyptian-American star took to the stage at the Al-Wasl Dome on Tuesday night for a special ceremony in collaboration with French luxury brand Cartier.
Malek highlighted how men need to step up and do more to empower the women of the future and erase the mistakes of the past.
"I think we can all agree that there is no shortage of hope and aspiration that women have. The struggle is the denial of quality, opportunity and dignity that men have put up, obstacles that men have created, and it is on us to tear those obstacles down," he said.
The actor read New Day's Lyric by American poet and activist Amanda Gorman to mark the occasion.
Malek explained that he picked her poem because it acknowledged "the pain of experience while looking forwards towards the opportunity and possibility that a new day and the future can hold".