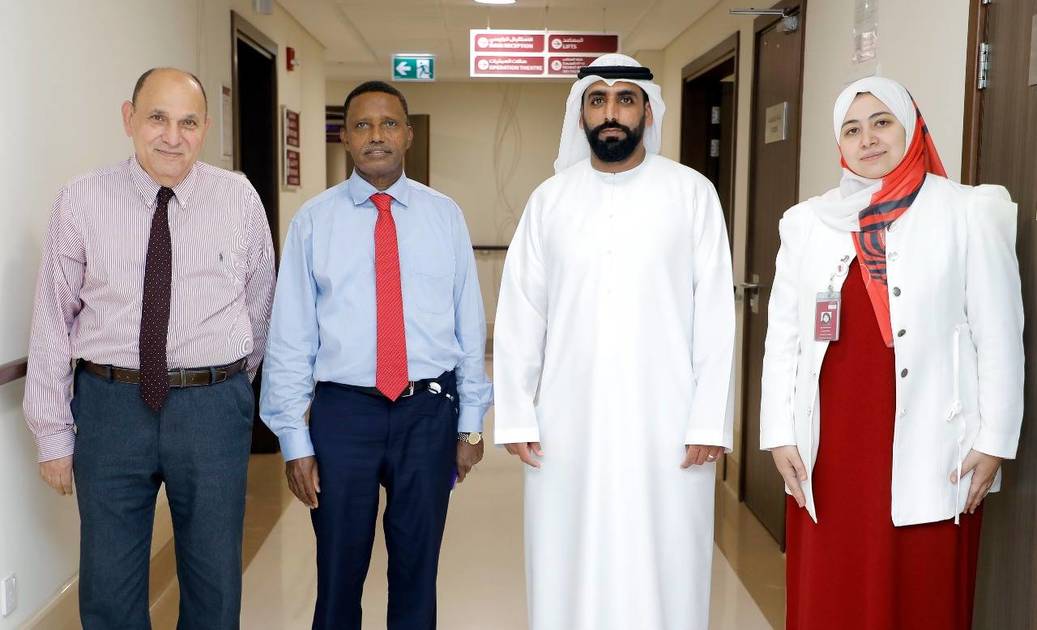 Sharjah: "The Bay"
In a rare case globally, Burjeel Specialized Hospital in Sharjah received 3 identical twins (Ghaith, Shumukh and Sheikha), with a difference of only two minutes between the first and the third, after a caesarean section for the 35-year-old mother.
The hospital's medical team announced in a press release that the mother and the triplets are in good health, having undergone a program of superior medical care and follow-up in accordance with the best international standards.
The weights of the twins were 1,390 kg for the first girl, 1,450 kg for the boy and 1,650 kg for the second girl.
Dr. Mona Saad, a consultant gynecologist and obstetrician at the hospital, who oversaw the birth of the triplets, said: "This is the mother's first pregnancy and she was born after 33 weeks of pregnancy, while the best birth is after 35 weeks of pregnancy."
She added: "The mother entered the hospital a week before the birth due to the occurrence of a type and manifestations of premature birth, especially the occurrence of many contractions during pregnancy, and therefore the mother underwent a superlative follow-up around the clock."
She pointed out that the mother's condition was classified as "high risk" and noted that the condition of the twins during the birth was not normal, but the case was handled in appropriate ways and the twins were taken out very quickly, explaining that the three children are not alike, because each of them was in a separate placenta.
She emphasized that the hospital is always eager to improve and develop the level of health care in the obstetrics and gynecology department in order to provide the best services to women during pregnancy and thereafter by providing medical treatment of the highest quality standards, in addition to educating mothers, provide information and provide the necessary support to gain experience in how to care for the newborn, breastfeeding and other maternity-related matters.
Dr. On his part, Osama Al-Gharib, consultant and head of the department of anesthesia and intensive care at the hospital, said that the mother underwent high medical care and extensive follow-up to prevent bleeding after delivery, and the mother's nerves were closed at the surgical site using objective anesthetics using sound waves. .