Framed by one million square metres of mangroves and offering panoramic ocean vistas, The Oberoi Beach Resort, Al Zorah is a hidden gem in the UAE. The perfect setting to relax and rejuvenate.
The spa at The Oberoi Beach Resort, Al Zorah features private treatment rooms with open-air showers and private hammams. All nestled within a labyrinth of open-air corridors embellished with chic, contemporary designs and filled with natural light. Just the right ingredients to help guests embark on a journey to nourish body and mind with personalised treatments, nutritious meals, yoga and meditation.
With the highest safety and hygiene standards, the experienced spa team works alongside guests to customise therapies to suit their needs.  The Oberoi Spa offers a holistic menu of luxurious wellness experiences that include signature Oberoi massages, body treatments and facials, as well as hand and foot therapies.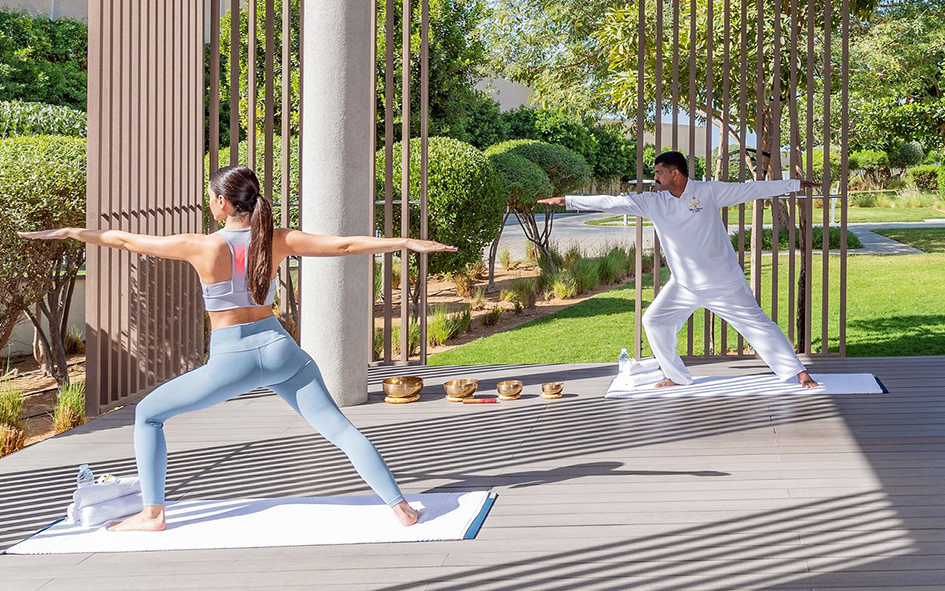 The Oberoi Spa at The Oberoi Beach Resort, Al Zorah utilises ALQVIMIA 100% natural products. These are made using methods based on ancient alchemic wisdom, and evoke physical, energetic and emotional sensations.
Guests can experience the 'Peace and Serenity' ritual, that is designed to dissolve stress and enhance the recipient's aura of physical and mental wellbeing. 'Queen of Egypt', inspired by Cleopatra, uses Dead Sea wraps and salts, along with nature's purest incense and myrrh, to rejuvenate the skin and spirit, leaving both beautifully radiant.
Couples can enjoy the specially curated 'Garden of Desire' treatment. This includes a full body and facial ritual using products infused with the sensual properties of rose, neroli, and jasmine for women, and energising essential oils from exotic seeds and rich woods for gentlemen.
Expectant mothers can relax with the special 'Mother To Be' spa ritual. This includes a body massage with Body Stretch Stopper Body Oil and an Absolute Beauty facial treatment.
The Oberoi Spa at The Oberoi Beach Resort, Al Zorah also offers Ayurvedic-inspired wellness boosters and singing bowl sound healing. As well as complimentary yoga on the beach, accompanied by the natural soundtrack of the waves lapping the shore. The perfect way to start any day.
The Oberoi Beach Resort, Al Zorah also guarantees delectable fine dining to compliment the spa experience. Guests can take their pick from the choicest fresh seafood at Aquario, a Mediterranean-style beachside dining destination. Or sample a wide variety of international cuisines – including a vast selection of appetizers, prime meat cuts, fish and salads – fromthe dining menu at Vinesse.
Just 25 minutes away from Dubai, The Oberoi Beach Resort, Al Zorah features 89 elegant and spacious rooms and suites, with private gardens, terraces and pools, surrounded by lush green mangroves, white sandy beaches and lagoons. Making it an inimitable location to escape the city for some luxury, personalised holistic wellness experiences and warm heartfelt service.
For more information: https://www.oberoihotels.com/hotels-in-al-zorah-ajman/