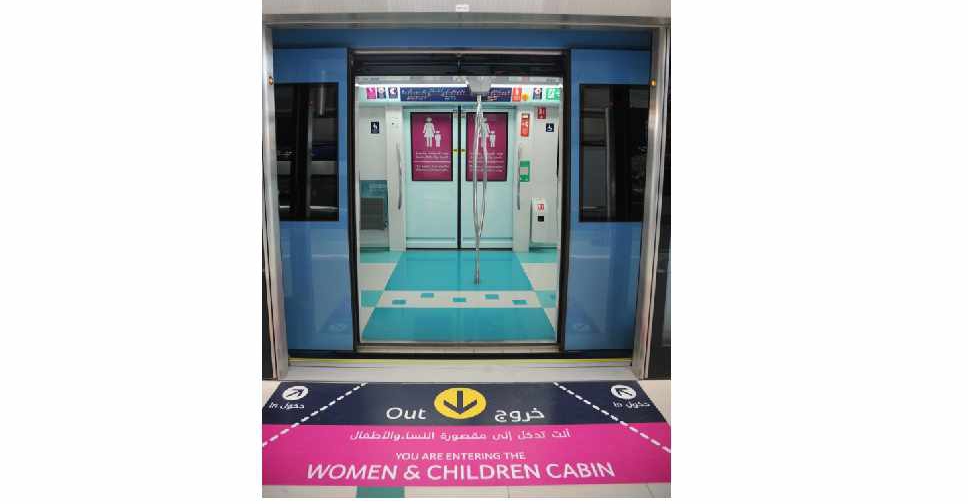 @rta_dubai/ Twitter
The relocation of the women and children's section on Dubai Metro trains will be completed by the end of August.
A spokesperson of the Roads and Transport Authority (RTA) told ARN News that the pink cabin will be moved from the Gold Class area to the other end of the train.
Mohammed Yousef Al Mudharreb, Director of Rail Operation at the RTA, explains why the changes are being introduced.
He added that the relocation process will be completed in three different phases, with the first stage aiming to raise awareness through social media and directional signs.