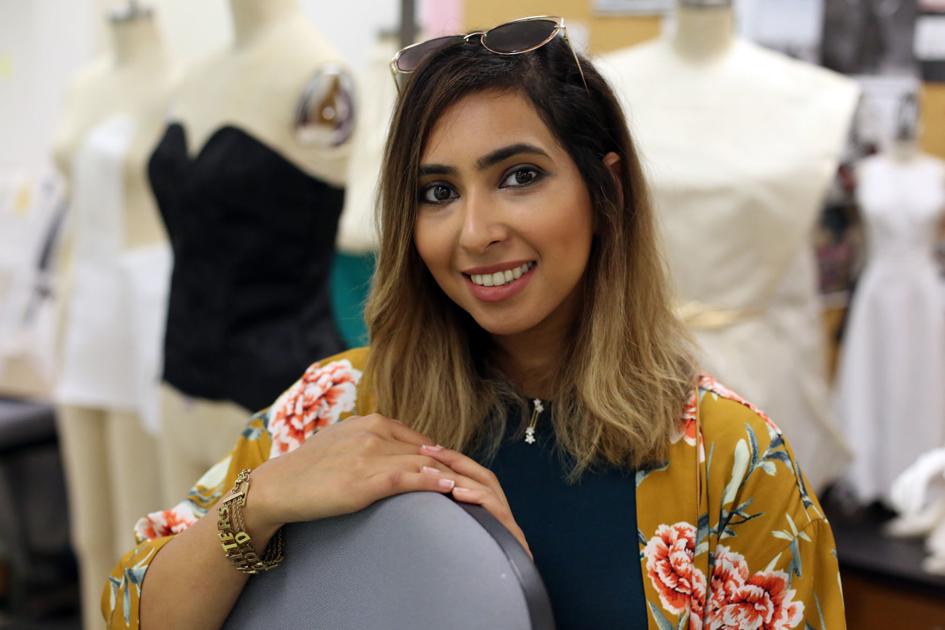 RADFORD — Four years ago, Mashail Alghamdi moved to Southwest Virginia from a place where only recently have women been given the right to drive a car.
Now, Alghamdi is set to be one of only a handful of Saudi Arabian nationals to have a collection featured in New York Fashion Week next month.
A senior at Radford University, Alghamdi has built her apparel design vision around women's empowerment and free expression.
"I like to give my pieces structure and dimension. I want them to look powerful," Alghamdi said. "That's the concept of my brand, to make my customer feel sophisticated."
The collection she will bring to New York the first weekend in September is titled "The Buckingham Collection" and features an array of handmade dresses and eveningwear using darker colors like black, silver and ivory.
Alghamdi said she has long been inspired by the elegance of the English royal family and has slowly conceptualized the perfect puzzle pieces of a chic and modern brand.
"I've been working toward this vision since I started here [at RU]," she said.
Now, she's ready to take her masterpiece for a strut down the catwalk.
Alghamdi's specific show will take place during Couture Fashion Week, part of New York Fashion Week, at 8 p.m. on Sept. 9 at Crowne Plaza Times Square.
It will not be Alghamdi's first time among the movers and shakers of the fashion universe.
Last year, Alghamdi was accepted into a highly competitive program with just 14 other students who work alongside the world's biggest brands and designers in preparation for the annual showcase.
She said that experience has helped her perfect her craft.
"I was really lucky," she said.
John Jacob, her professor at RU, said the Department of Design is fortunate to have a perspective like Alghamdi's.
"She's exceptional," Jacob said. "I think she's got a strong and unique point of view. I would not classify it as non-Western. But I do think that where she comes from gives her a strong point of view. If you want to be recognized as a designer, having that point of view is really important."
The Design program at RU is a small one — about 25 enrollees each academic year — allowing for an intimate learning environment and a wide range of hands-on opportunities for students.
"They get a lot of individualized attention," Jacob said. "They have a lot of basic work to do. They have to visually communicate their fashion ideas. We try to give students the opportunity to develop their own creative vision and help them develop that focus and show them, 'yes I can do this.' "
And as she closes in on the biggest night of her professional design career, Alghamdi is as confident as she has ever been.
"These designers are the reason I love fashion. Now, I'm competing with them," she said. "I'm honored to represent my country this way. I feel like I can inspire people to do different stuff and be successful at anything they want to do."