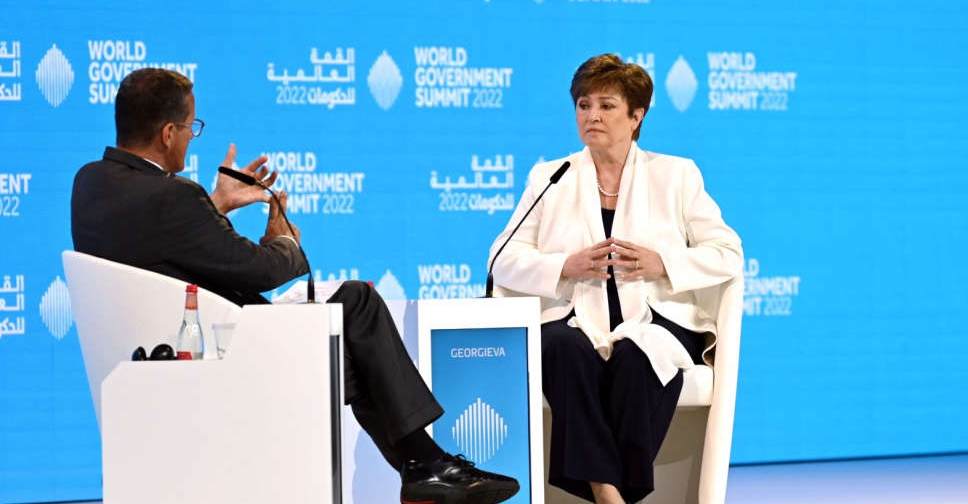 WAM
Speaking at the World Government Summit 2022 at Expo 2020 Dubai, Kristalina Georgieva, Managing Director of the IMF stressed the importance of dialogue to end conflicts.
"Russia has not been suspended from the International Monetary Fund (IMF) because dialogue is needed," Georgieva added.
In the presence of His Highness Sheikh Mohammed bin Rashid Al Maktoum, Vice President and Prime Minister of the UAE and Ruler of Dubai, Georgieva addressed the Russia-Ukraine conflict and the post-covid-19 recovery, saying: "For this conflict to end, there has to be dialogue".
"In the IMF's articles of agreement, countries only have economic and financial obligations to the fund. Those are currently being followed. We want to stick to rules-based governance," she explained.
She added, the conflict is devastating; the situation could spill over into the rest of the world, she added. "It goes far and fast."
The IMF has a lending capacity of $750 billion, she said. Capacity increased after the fund issued special drawing rights worth $650 billion last year.
SDRs are international reserve assets created by the IMF to supplement the official reserves of its member countries. Georgieva described them as a de facto grant.
Georgieva said that the number of low-income countries that are in a 'distressing' financial situation has doubled since 2015, principally as a result of the pandemic and its economic consequences.
"60% of low-income countries are in deep distress and currently need funds, as opposed to 30% in 2015," she said.
Over the course of the freewheeling conversation, Georgieva also addressed global inflationary concerns. While initial IMF advice was to raise interest rates to avoid the spectre of inflation, the institution changed its advice in October, asking governments to exercise monetary tightening with caution.
"We did not [initially] expect supply chains to be so fragile. Once we found out supply chain interruptions are going to be longer – in October last year – we change our advice." She said supply chain interruptions had translated to a 1.5% rise in inflation.
She said "I worry for the countries that have high level of debt and do not have recovery success." With many countries reeling under a large debt burden, she recognised the need for debt restructuring – including write-offs – for some nations, while for others, she advised debt reprofiling, so they can pay back their loans over longer time.
The fund's priority over the next 12 months is to identify the highest risks ahead and be ready for them. "Acting is important. Acting swiftly makes a difference. The fund acted swiftly when the pandemic hit, and I promise you that the fund is there for our members now," Georgieva said.