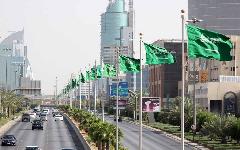 Riyadh – Mubasher: Saudi Arabia's holdings of US debt instruments jumped 16.4% year-on-year during December to $171.6 billion (SAR 643.5 billion), from $147.4 billion (SAR 552.75 billion), data released by the US Department of the Treasury showed.
On a monthly basis, the kingdom's holdings of debt instruments rose 1% from $169.9 billion (SAR 637.13 billion) in November, the data showed.
Globally, China topped the list of US debt instrument holders with $1.123 trillion (SAR 4.213 trillion), while Japan came in second with $1.042 trillion (SAR 3.909 trillion)
At the level of Arab countries, Saudi Arabia ranked first, followed by the UAE with $56.8 billion (SAR 213 billion), Kuwait came in third with $41.3 billion (SAR 154.88 billion), and Iraq ranked fourth with $34.6 billion (SAR 129.75 billion).