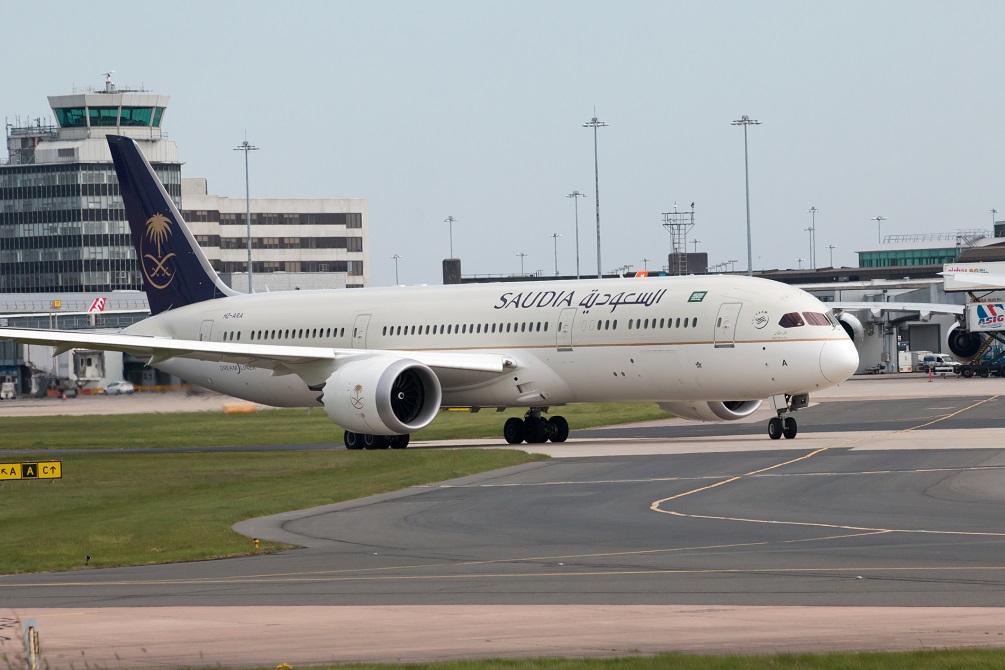 London is about to gain air link to a $500 billion megacity being built on the Red Sea in Saudi Arabia.
Saudia will begin flying from Neom Bay Airport to Dubai in June, becoming the destination's first commercial airline.
The weekly service to Dubai is set to begin at the end of next month, with London following "soon thereafter."
To promote the brand, aircraft traveling to the specified destinations will be outfitted with a joint Neom-Saudia livery.
Neom, which means "new future," is located in north-west Saudi Arabia at the crossroads of three continents, with 40 percent of the world stated to be reachable in four hours.
Previously, the nearest commercial airport to the megacity was in the Egyptian Red Sea resort of Sharm El Sheikh.
Since 2019, charter flights have begun serving Neom Bay airport, with travel times of roughly two hours from the Saudi capital of Riyadh.
Millions of people are projected to relocate to Neom by 2030, with tourism developments set to begin operations in 2024.
According to Saudia Director General, Ibrahim Al-Omar: "This partnership is in line with Saudia's ambition to support Saudi Vision 2030 by increasing passenger traffic domestically and regionally, as well as expanding our connections to global cities.
"As Neom continues to progress, demand for travel to there is only increasing, making it a natural addition to our list of destinations."
Nadhmi Al-Nasr, CEO of Neom, added: "Neom Bay airport is a key enabler of Neom's development, facilitating efficient access for residents and business partners, and drastically improving the ease with which Neom can connect with people from all over the world.
"This is an exciting step in our journey to provide the best possible air connectivity to Neom and a signal of our rapid growth."