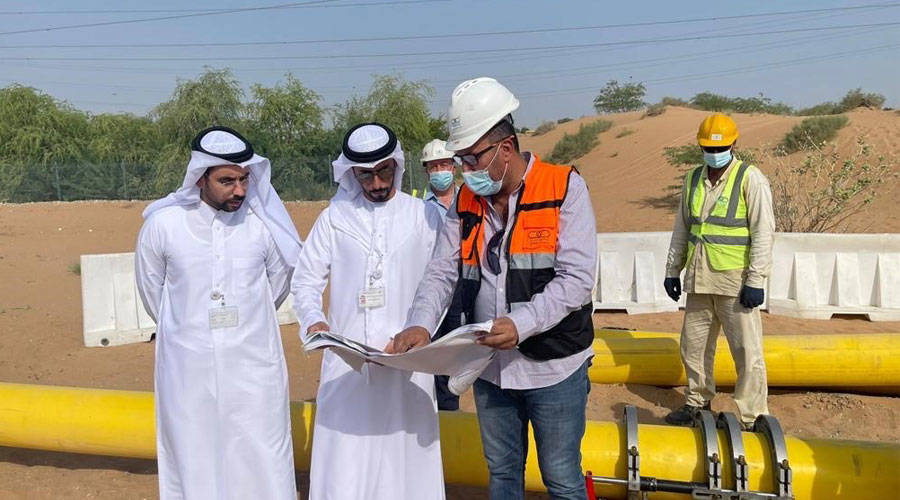 Sharjah: "The Bay"
Sharjah Electricity, Water and Gas Authority (SEWA) has completed the implementation of a trunk line project to connect the natural gas network to Al Zubair district to serve the residents and residents of Al Zubair with a length of about 10 km. The project continued for 4 months according to the best specifications, implementing the directives of His Highness Sheikh Dr. Sultan bin Muhammad Al Qasimi Member of the Supreme Council and Ruler of Sharjah, the necessity to provide services with the best specifications to all residents of the Emirate of Sharjah.
Engineer Amna bin Hadda, director of the natural gas department, explained that the main pipeline that was implemented to connect the natural gas network to the Zubair district, with a diameter of 315 mm and a length of about 10 km, will serve the people of the region and gas will be pumped to the line from the Al-Rahmaniya station, which was implemented according to the best technical and safety specifications and security.
She pointed out that the natural gas network and the pumping stations operate according to the best technical specifications, and the highest international safety and security systems were taken into account in the construction of the network and the station serving a number of areas, new extensions and conducting ongoing studies to establish stations and implement extensions in the city of Sharjah to provide natural gas services to all areas and extensions in the city of Sharjah and the eastern region of Kalba and Khor Fakkan.
She added that the authorities are keen to encourage the residents of Sharjah to use natural gas as an alternative fuel to take advantage of the many advantages it brings compared to using liquefied gas (cylinders) as it helps to preserve the environment and is available to everyone 24/7 and achieves safety and security. Noting that the authority applies the finest and most precise Specifications, quality and safety standards in network extensions, in addition to its competitive prices compared to the use of cylinders.