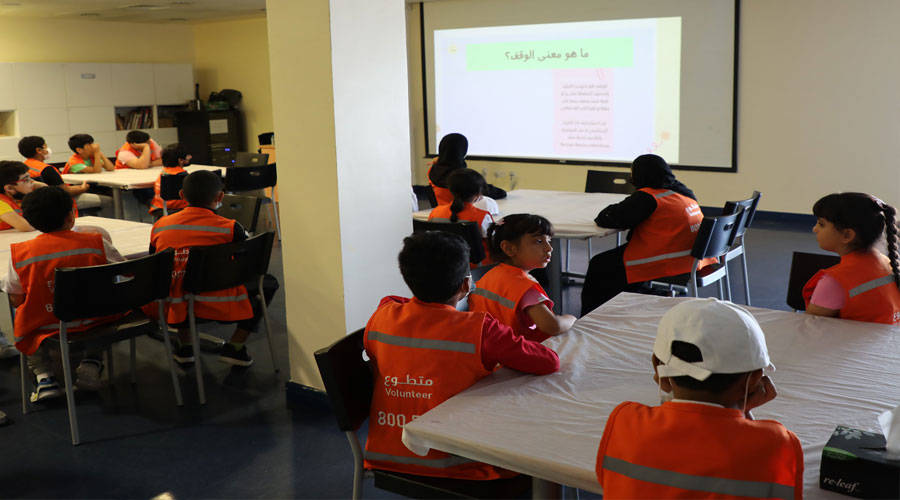 Sharjah: "The Bay"
Sharjah Awqaf Department organized a workshop titled: "The Endowment in the Eyes of Children" in collaboration with Hassad Volunteer Camp 20, at Sharjah Museum of Islamic Civilization for a period of 3 days.
The workshop stems from the department's determination to raise the level of community awareness about the concept of endowment and its role, and its quest to instill a love of benevolence in the hearts of the youth by building a conscious future generation familiar with endowment work and aware of its importance .
The workshop addressed children from 6 to 12 years old and focused on clarifying the concept of endowment and its forms and how to contribute to it in a simplified way, mixed with entertaining competitions and questions, with the aim of stimulating the spirit of initiative and giving in the young hearts.