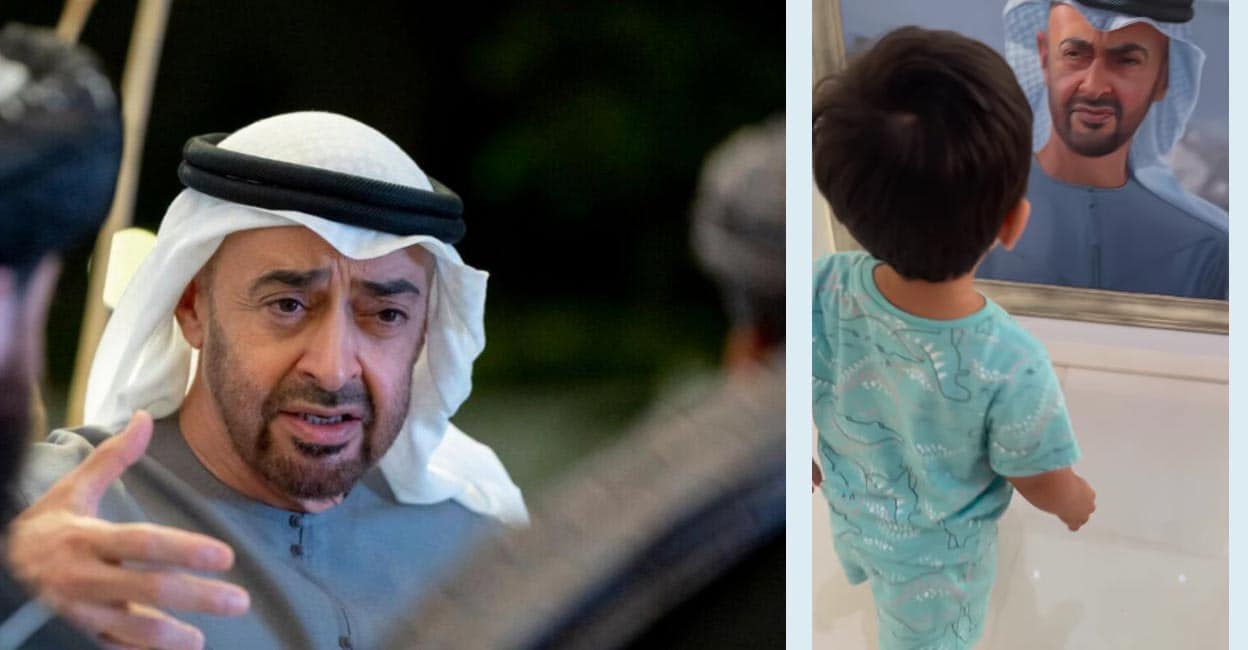 Dubai ∙ UAE President Sheikh Mohammed bin Zayed's birthday today. The entire country is celebrating his 62nd birthday on March 11. Citizens, non-residents, government institutions, high officials and eminent persons wished him well.
Wishes for the leader of the UAE people are pouring in on social media as well. Sheikh Hamdan bin Mohammed bin Rashid Al Maktoum, Crown Prince of Dubai, has congratulated the President through social media. He has expressed his greetings in a different way. He shared an Instagram video of Maktoum's son Rashid walking towards Sheikh Mohammed's picture and kissing it.
Read Also: UAE President's 62nd birthday today
Sheikh Hamdan can be heard saying thank you in Deo. But for baby Rashid, one time was not enough. He is once again giving a thumbs up to the film. Rashid is one of Sheikh Hamdan's twin sons.
English Summary: UAE president gets kiss from sheikh hamdans son on his birthday