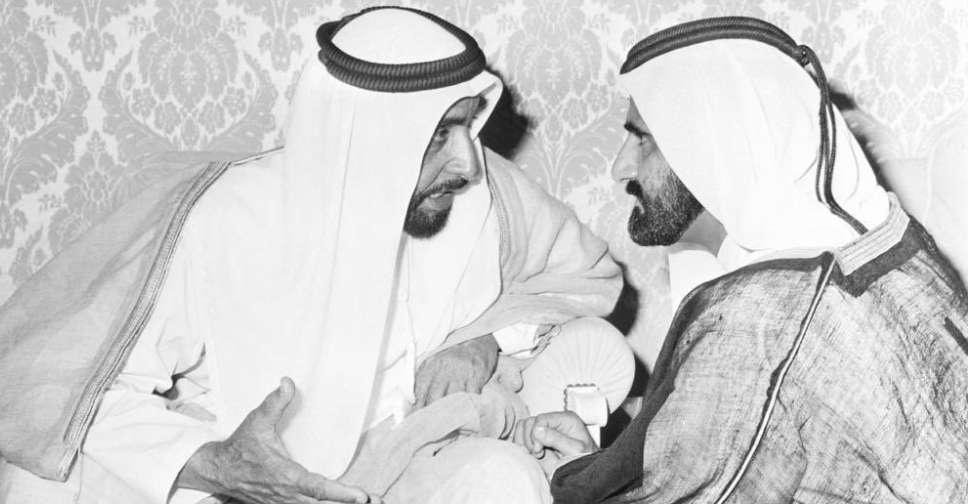 @HHShkMohd/ Twitter
His Highness Sheikh Mohammed bin Rashid Al Maktoum, Vice President and Prime Minister of the UAE and Ruler of Dubai has marked Zayed Humanitarian Work Day with a reflective message and photograph.
His Highness tweeted "On Zayed Day for Humanitarian Work..we remember the father, the founding teacher..our role model in humanitarian work, who fed humans..watered trees..had mercy on the poor..and satisfied the need of the poor..and the orphans and the needy had a heart, a homeland and a residence..may God have mercy on him and dwell in paradises as wide as the heavens. And the earth..Amen".
His Highness Sheikh Mohamed bin Zayed Al Nahyan, Crown Prince of Abu Dhabi and Deputy Supreme Commander of the UAE Armed Forces, tweeted "we reaffirm our longstanding commitment to continuing the legacy of the late Sheikh Zayed, whose pioneering generosity and commitment to helping others reached people and communities in need around the world".
Zayed Humanitarian Work Day coincides with the anniversary of the death of the Founding Leader, the late Sheikh Zayed bin Sultan Al Nahyan.
The event was created to commemorate his legacy and continue his journey of giving.
Sheikh Zayed was a symbol of giving and provided aid to needy people around the world. Due to his efforts, the UAE has gained a significant regional and international humanitarian stature.
The day is also an annual occasion to announce the launch of several vital humanitarian and charity initiatives through hundreds of official community events.
في يوم زايد للعمل الإنساني .. نستذكر الوالد المعلم المؤسس .. قدوتنا في العمل الإنساني، الذي أطعم البشر .. وسقى الشجر .. ورحم الفقير .. وسد حاجة المسكين.. وكان للأيتام والمحتاجين قلباً ووطناً وسكناً.. رحمه الله وأسكنه جناناً عرضها السماوات والأرض .. آمين pic.twitter.com/iuUhaNGGY4

— HH Sheikh Mohammed (@HHShkMohd) April 20, 2022
More from UAE