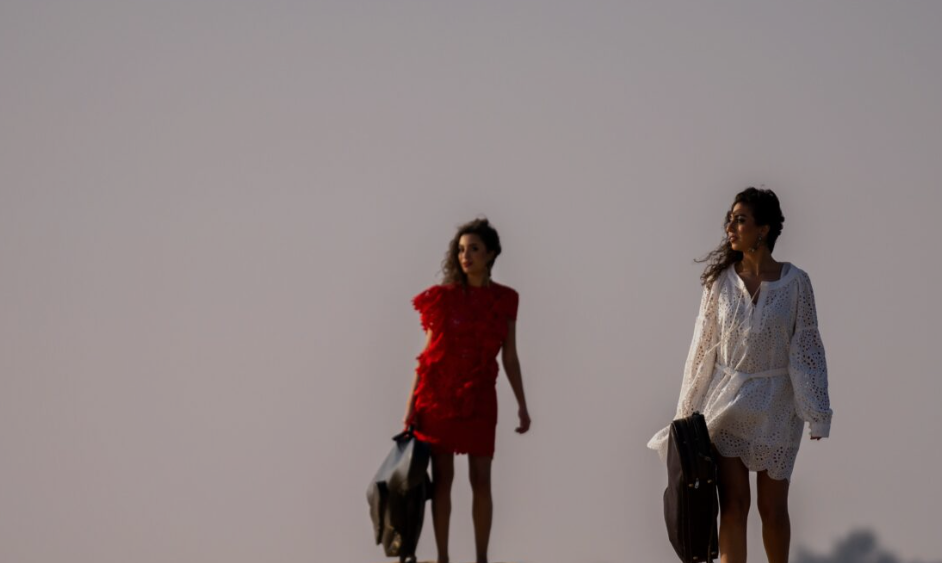 Following their swift rise to stardom with the whirlwind success of their debut album, The Ayoub Sisters bring their renowned onstage chemistry and electrifying multi-genre compositions to The Stoller Hall on Wed 19 Apr.
Recipients of the 2019 Arab Women of the Year Award, the Scottish-Egyptian instrumentalists and composers – joined by by renowned Jazz musicians, guitarist Giulio Romano Malaisi and percussionist Daniele Antenucci – present an evening of live music featuring songs from their mercurially thrilling new album, Arabesque. Described as 'a celebration of and tribute to music from the Arab world', the album rapidly rose to number one in the Official Classical Charts.
Having already performed across the world including notable appearances at the Royal Albert Hall, London Palladium, Cairo Opera House and Dubai Opera, The Ayoub Sisters have amassed a 100,000-strong subscriber base on Youtube and continue their ascension as ambassadors for a new generation of exhilarating classical and crossover artists.
A Manchester Wire Partnership post
Wed 19 Apr, 8pm, The Stoller Hall, Hunts Bank, Manchester, M3 1DA
, Tel: 0333 130 0967, £17.50
Words:

Wolf McFarlane

Published on:

Mon 6 Feb 2023