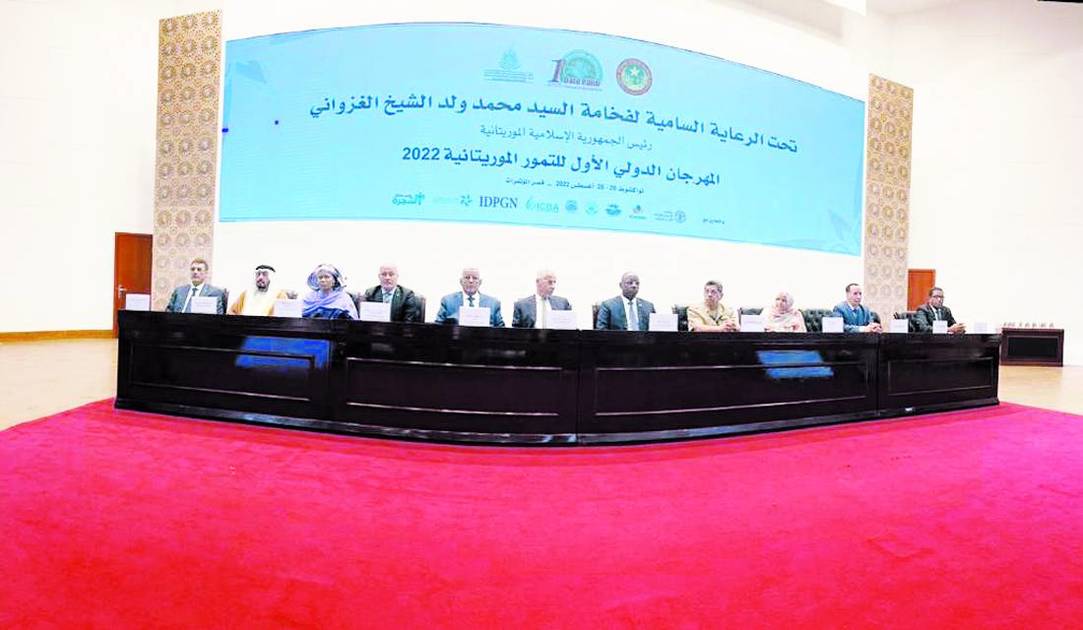 Abu Dhabi: "The Bay"
Abu Dhabi Culture and Heritage Festivals and Program Committee participate in the first International Festival of Mauritanian Dates, organized by the General Secretariat of the "Khalifa International Award for Date Palm and Agricultural Innovation", in collaboration with the Mauritanian Ministry of Agriculture, at the old conference palace in Nouakchott, from 26 to 28 August.
The festival is organized under the patronage of Mohamed Ould Sheikh Al-Ghazwani, President of the Islamic Republic of Mauritania, with the support of His Highness Sheikh Mansour bin Zayed Al Nahyan, Deputy Prime Minister and Minister of the Presidential Court, and following-up by Sheikh Nahyan Mubarak Al Nahyan, Minister for tolerance and coexistence, chairman of the board for the award.
Zayed Al Mazrouei, director of the committee's events department, said that the participation comes within the framework of strengthening the continuous Arab and international cooperation, to highlight the importance of palm cultivation and date production. The committee's platform at the festival represents a point of attraction for visitors to learn about the state's efforts to plant palms, produce dates, confirm the historic status of the palm and preserve the ancient Emirati and Arab culture and heritage associated with the palm.
The first International Festival of Mauritanian Dates is an agricultural platform that brings together date producers, specialists and researchers from the world, opening the way for farmers to learn about global experiences in palm cultivation and management of its products.