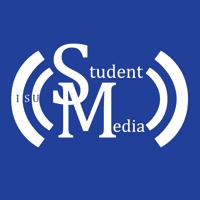 Lovers of "Stranger Things" and Hawkins, Indiana, received exciting news from the creators recently. The creators and actors have been slowly releasing small bits of information to viewers of the well-known series. The most recent bit of information came from the show's star, David Harbour, who has played Detective Jim Hopper.
It was revealed that David Harbour is still in training for Season 5 of the beloved series. He stated that he has a few more months to train. After training, they start filming. He revealed to the public that they will start filming their final season in June of this year. This information was revealed by the star at the 2023 Middle East Film & Comic Con in Abu Dhabi.
A few months previous to this announcement, the Duffer brothers announced that they will be resisting from adding any more additional characters to the show. They stated that their focus for season five will be on the existing characters and just providing a conclusion to the series. Within this, the Duffer brothers confessed that they are having a hard time not expanding "Stranger Things" even more. The series has become so enriched through additional characters like Max Mayfield and Robin Buckley that it becomes difficult to not want to keep expanding. They do, however, realize that they have a limited amount of time to fill which does not include much time for that.
While many fans are very excited about the release of another season, the actors appear to have a very different viewpoint. "Stranger Things" star, Millie Bobby Brown plays Eleven in the iconic series. In an interview with Seventeen, Milly Bobby Brown explicitly stated that she was ready for the show to end. While she showed how grateful she was for the show and the opportunity, she has more ideas for the future. She has been with the crew of "Stranger Things" since she was 12, so she essentially grew up within this world. Now as a 19-year-old, she is ready to wrap this world up.
Among the stars, David Harbour also announced that he was ready for the series to end. He explained how busy he was with many other things and how "Stranger Things" has become a little too long lasting. While stating the at the beginning he never wanted the season to end, he feels as if they should be coming to a bittersweet ending by now. Along with Millie Bobby Brown, many of the other younger characters of the series are also growing up. He expressed his concern for this and how he feels they need to speed up. He believes that not only the kids, but also the adults have grown up and it is time for everyone to move onto different projects. While he clearly expresses his love for the series, he also expresses that he is ready to move on to different projects.
Other than these announcements, there has not been much revealed about the conclusion of the world surrounding Hawkins, Indiana and the Upside Down. The Duffer brothers and the cast have kept many things away from fans and casual viewers.