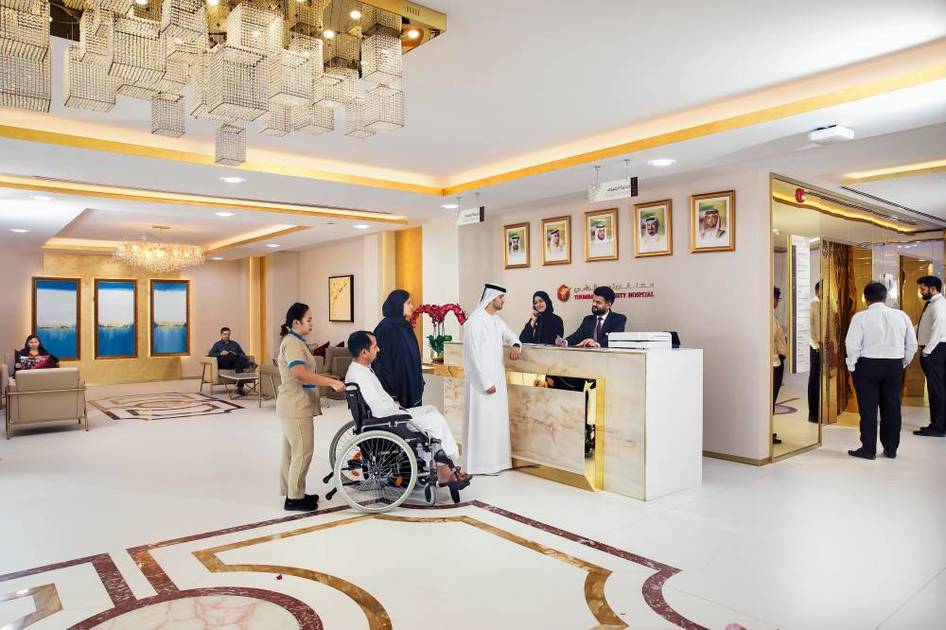 Aiming to promote health in the UAE community through patient education and early detection, Thumbay University Hospital of Al Jurf in Ajman organized a free medical and dental check-up campaign yesterday, Sunday, at its site in Thumbay Medical City.
The day's activities included the distribution of free medicines and vouchers for various services such as EKG, ultrasound, physiotherapy session and eye examination, in addition to random blood sugar measurement, blood pressure measurement and free body mass index, as well as discounts on dental treatments, laboratory tests and ward services, radiology and free medical consultations in all specialties for all participants.
The campaign aims to highlight the importance of prevention and early detection of chronic diseases, so that they can be more easily treated before they experience their complications.
Akbar Mohieldin Thumbay, Group Vice President, Healthcare, said: "We are committed to continuing our support for the health and well-being of the UAE community and strive to deliver the best quality healthcare to the community while continuing to develop innovative measures to raise awareness among individuals about the negative impacts of unhealthy lifestyles that affect the individual's health. Therefore, the campaign emphasizes the importance of regular medical examinations and aims to ensure that UAE residents have the knowledge and support necessary to monitor and maintain their health and enjoy general health."
Thumbay added: "These initiatives have provided regular opportunities for health screening, patient education, early detection and access to healthcare, as well as medical and surgical treatments offered at our hospital. In addition to a host of advanced medical services in all medical specialties, including 24 -hour emergency response, with experienced doctors in various specialties such as interventional cardiology, paediatrics, neurology, plastic and reconstructive surgery, dentistry and treatment Natural, rehabilitation, long-term care ward services and other medical specialties whose services can be taken advantage of at a reasonable price.