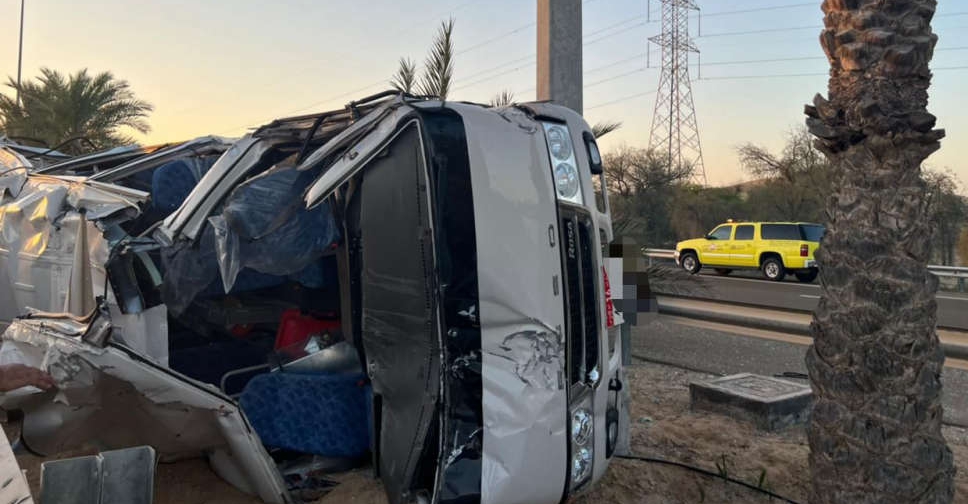 Supplied
Authorities in Abu Dhabi are once again highlighting the dangers of reckless driving after two people were killed and 11 others were injured when a bus collided with another vehicle on Sunday.
The accident took place on Abu Dhabi-Al Ain Road in the Ramah area.
Initial investigations revealed it was caused by speeding, sudden deviation and failure to leave a safe distance.
Lt. Col. Saif Naif Al Ameri, Deputy Director of the Traffic Department in Al Ain said the injured were transferred to Tawam Hospital and Shakhbout Medical City.
He called on motorists to pay attention while driving and to use the indicator and check the rearview mirror when changing lanes.
#أخبارنا | وفاة شخصين وإصابة 11 بتصادم حافلة ومركبة على طريق أبوظبي-العين

التفاصيل:https://t.co/1Pt7Gjj3B8#شرطة_أبوظبي pic.twitter.com/EOi08smHPM

— شرطة أبوظبي (@ADPoliceHQ) February 20, 2022