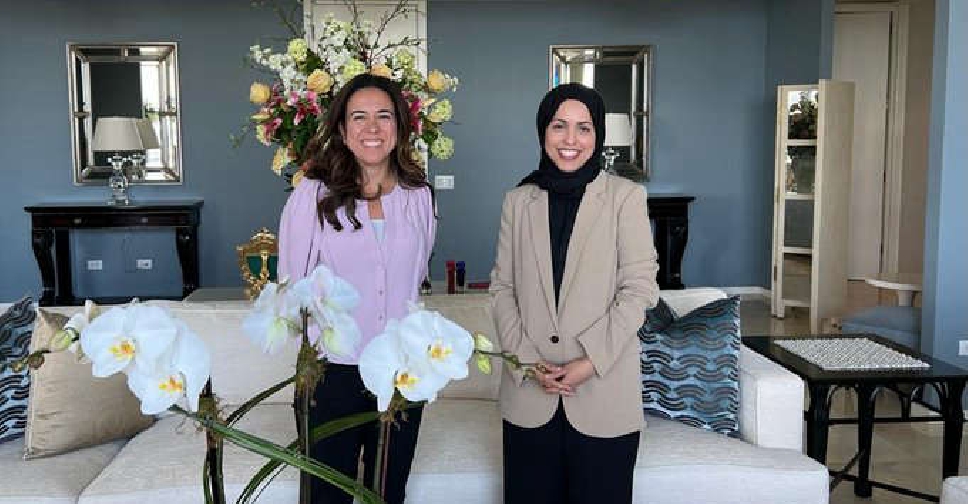 Twitter: @UAEMissionToUN
Ambassador Lana Zaki Nusseibeh, the UAE's Permanent Representative to the United Nations has thanked Her Excellency Ambassador Alia Al-Thani for hosting the working lunch.
Ambassador Nusseibah expressed her appreciation on Twitter.
"All thanks to Her Excellency Ambassador Alia Al-Thani, for the rich discussion on the most important issues before the start of the General Assembly, as well as talk about football and sports diplomacy, as @roadto2022news prepares to host the #قطر2022 tournament, wishing them great success in this year's World Cup."
For her part, Qatar's permanent representative to the UN Excellency Ambassador Alia Al-Thani described the event as productive.
"We discussed UAE's role in the @UN Security Council & the countdown to the 1st @FIFAWorldCup in the Middle East & the Arab region in Doha. #Qatar2022 ⚽️".
كل الشكر لسعادة السفيرة علياء آل ثاني، على النقاش الغني حول أهم القضايا قبل بدء الجمعية العامة، وكذلك الحديث عن كرة القدم والدبلوماسية الرياضية، إذ تستعد @roadto2022news لاستضافة بطولة #قطر2022، متمنين لهم النجاح الكبير في كأس العالم لهذا العام. pic.twitter.com/gQgG14C5Zs

— UAE Mission to the UN (@UAEMissionToUN) September 2, 2022

More from UAE