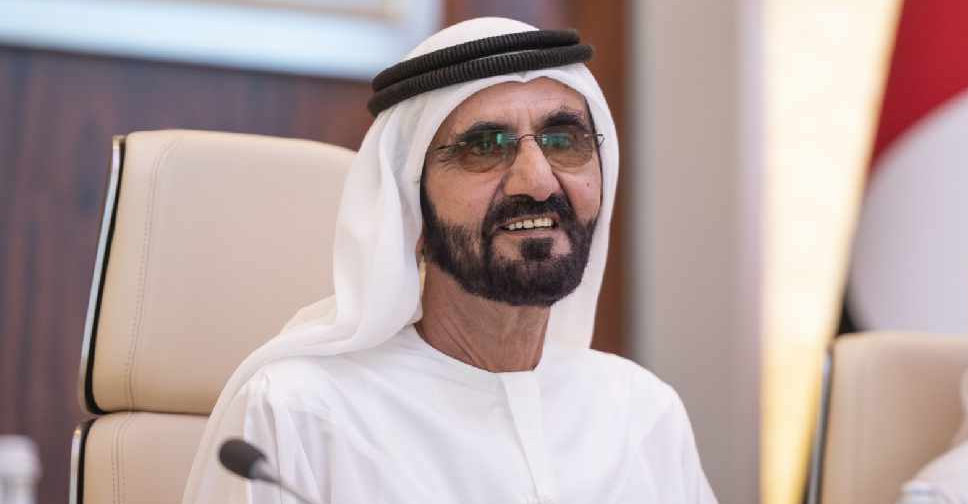 File Photo
His Highness Sheikh Mohammed bin Rashid Al Maktoum, Vice-President and Prime Minister of UAE and Ruler of Dubai announced the gross domestic product figures today on Twitter.
His Highness said the Statistics Centre figure exceeds World Bank projections that indicated the nation was on track to achieve economic growth of 2.1 per cent.
Sheikh Mohammed said the figure also represents an increase on pre-pandemic levels of growth in 2019 and the highest growth in the region.
At current prices, the UAE's total economic output was AED 1.49 trillion dirhams.
His Highness added that in a turbulent, changing world, the UAE has not stopped moving steadily forward and that our economy is on the rise.
انتهى مركز الإحصاء من حساب الناتج المحلي الإجمالي لدولة الامارات في ٢٠٢١ .. كانت توقعات البنك الدولي تشير لتحقيق نمو قدره ٢.١٪ لاقتصادنا الوطني .. وحققنا ٣.٨٪ نمواً في ٢٠٢١ (أعلى من نمو ٢٠١٩) .. والأعلى نمواً في المنطقة … وبالأسعار الجارية كان الناتج تريليون و٤٨٩ مليار درهم ..

— HH Sheikh Mohammed (@HHShkMohd) April 7, 2022
Minister of State for Foreign Trade Thani Al Zeyoudi also commented, saying "The 3.8% rise in the #UAE's GDP shows that our economy has successfully overcome the impact of #COVID19 and is on track for long-term sustainable growth."
When the pandemic hit, we turned challenges into opportunities. Our knowledge-driven economy exceeded expectations and continues to lead the global recovery, consolidating the #UAE's position as an attractive business hub and a gateway for talent, trade and investment

— د. ثاني الزيودي (@ThaniAlZeyoudi) April 7, 2022