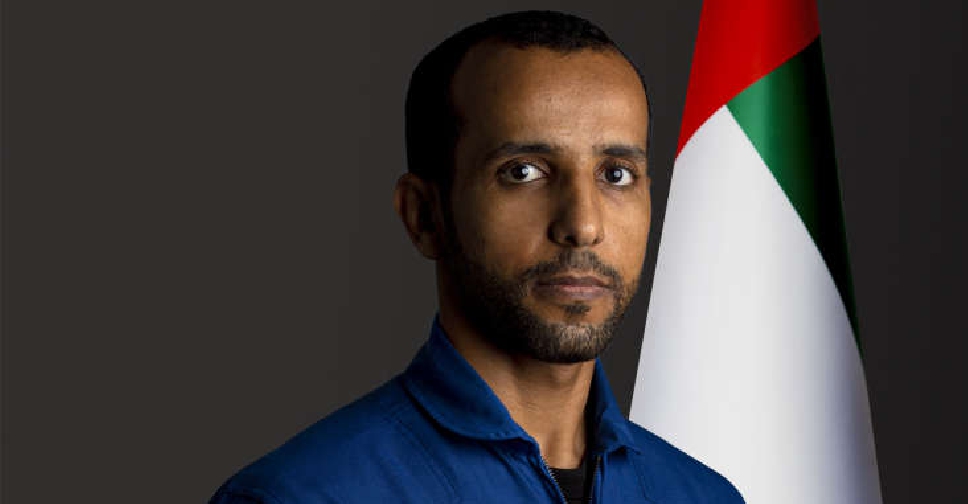 DXB Media Office
Emirati astronaut Hazzaa Al Mansoori has become the first-ever Arab Increment Lead for an International Space Station (ISS) expedition, the historic Expedition 69.
This marks a significant milestone for the Arab region and the UAE.
As the lead, Al Mansoori will guide the ISS crew through every aspect of the mission, underscoring the UAE's expanding contribution to space exploration.
Expedition 69 crew members, led by Emirati astronaut AlNeyadi, are set to conduct multiple experiments during their mission, including investigating the effects of microgravity on material combustion to enhance spacecraft safety, testing a novel tool for deep-space immune monitoring, and advancing research on 3D-cultured cardiac muscle tissue to evaluate human cardiac function in microgravity. Additionally, AlNeyadi will test samples for microorganisms outside the space station.
As Increment Lead, Al Mansoori is responsible for the seamless integration and execution of ISS crew activities throughout Expedition 69. This involves various duties, such as developing, managing, implementing, and communicating mission integration procedures. In addition, leveraging his skills and expertise, Al Mansoori will ensure the mission's efficiency and effectiveness by serving as the primary point of contact between the ground team and the ISS crew during real-time operations.
His Excellency Salem Humaid Al Marri, Director General of MBRSC, said: "The Expedition 69 mission is a tremendous accomplishment for the UAE and the entire Arab region. It represents the longest Arab space mission to date and marks the first time an Arab astronaut has been appointed Increment Lead. Hazzaa Al Mansoori's appointment to this position is a testament to his exceptional skills and knowledge, and it sets the stage for more Arab astronauts to participate in space exploration. We are excited to witness Sultan and Hazzaa collaborate to conduct ground-breaking experiments that will broaden our knowledge of space and understanding of life in microgravity."
Astronaut Hazzaa Al Mansoori, the Expedition 69 Increment Lead, said: "I am honoured to facilitate seamless information exchange between the Astronauts Office and the ISS Expedition team. However, my role entails more than just transmitting data. It includes understanding and appreciating our crew's challenges and triumphs in space. We aim to advance human space exploration through our collective efforts to support Expedition 69."
AlNeyadi has begun conducting experiments with the BioFabrication Facility, evaluating its capacity to produce knee cartilage tissue for treating injuries in space and remote locations on Earth. He also underwent neck, shoulder, and leg vein scans using the Ultrasound 2 medical device. Other scheduled experiments aboard the ISS include:
SoFIE-MIST: The Solid Fuel Ignition and Extinction – Material Ignition and Suppression Test (SoFIE-MIST) study aims to investigate the flammability of materials that could be employed in future space missions.
Immunity Assay Studies: This investigation seeks to develop a practical tool for monitoring the immune system directly aboard the ISS and on Earth.
Engineered Heart Tissues-2: This research aims to evaluate whether new therapies can help prevent the onset of cardiac diseases.
External Microorganisms Study: Scientists intend to identify the microorganisms that might be transported with crew members during deep space exploration. This knowledge will assist researchers in determining the contaminants that may be brought along and which are native to other planetary bodies.
Expedition 69 crew aboard the ISS comprises astronauts Sultan AlNeyadi, Stephen Bowen, Woody Hoburg, Frank Rubio, Dmitri Petelin, Sergey Prokopyev, and Andrey Fedyaev.
Completing this six-month mission will substantially contribute to the UAE's knowledge of space and set the stage for future human space exploration.