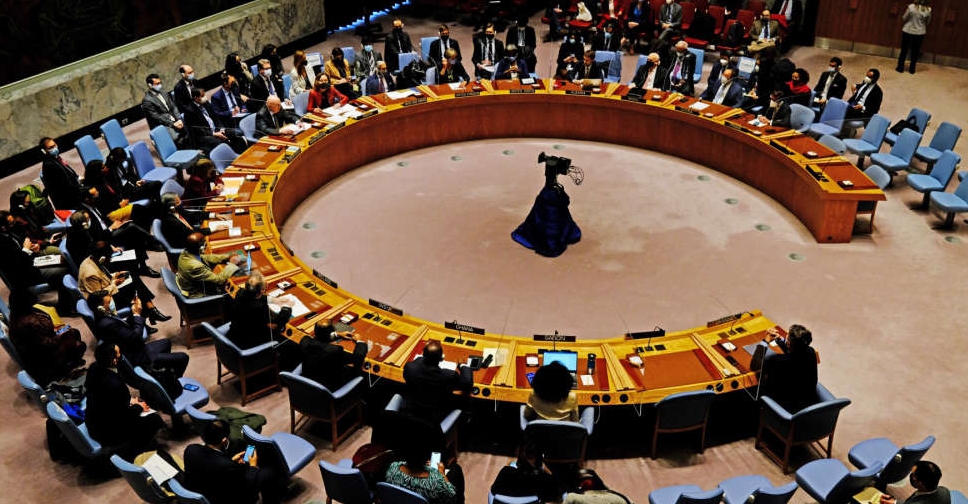 AFP/ ANDREA RENAULT
The United Arab Emirates has delivered a statement at the United Nations Security Council meeting which called for a continued commitment to close the COVID-19 vaccination gap around the world.
Sarah bint Yousif Al Amiri, Minister of State for Advanced Technology, pressed for international cooperation and a global ceasefire to more effectively fight COVID-19 and ensure equitable access to vaccines.
She requested the Council underscore the security benefits of vaccinations and support increased humanitarian access to enhance vaccination efforts.
Minister Al Amiri also asked the Council encourage entities that operate under its mandate include vaccination as part of the services they provide and to ensure that global vaccination efforts include women's leadership and gender accountability tools.
The UAE highlighted the state of vaccinations in countries on the Council's agenda during its presidency for the month of March. In those countries, vaccination rates among eligible populations range from less than 1 percent to 49 percent. The combined average vaccination rate in countries on the Council's agenda is less than 10 percent.
#الإمارات تدعو مجلس الأمن إلى تسهيل سد فجوة لقاحات كوفيد-19 حول العالم#وام https://t.co/2QdrwjgTul

— وكالة أنباء الإمارات (@wamnews) April 12, 2022