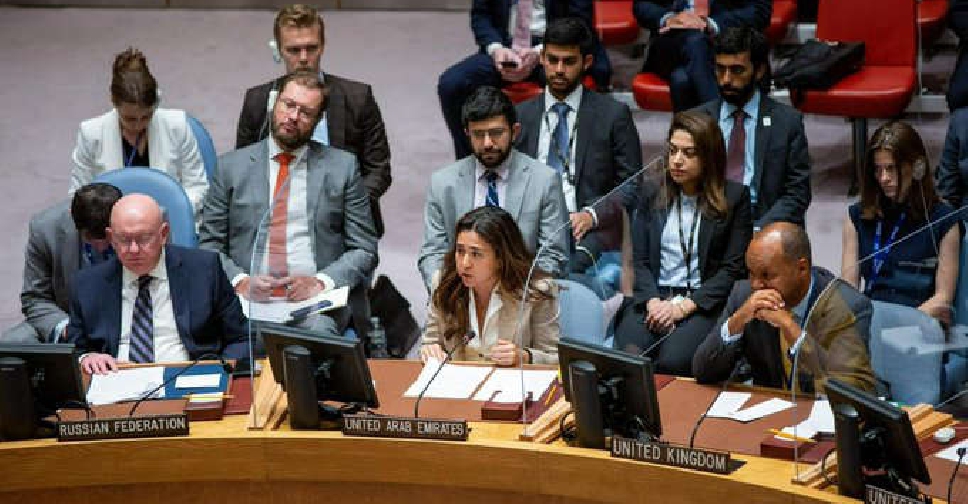 Twitter @UAEMissionToUN
The UAE has called on leaders from both Russia and Ukraine to commit to ending the conflict as it reaches the six month mark.
H.E. Lana Nusseibeh, Ambassador and Permanent Representative to the UN was speaking at the Security Council Briefing
Addressing the focus on innocent civilians H.E said what happens next is a responsibility we all share.
The statement addressed signs of progress with agreements on agricultural exports but stressed the need for the conflict to end now and see leaders from both sides commit to charting a difficult path forward with the support of the UN Council, as the war reached the six month mark.
H.E also thanked President Volodymyr Zelenskyy of Ukraine for his briefing and congratulated him and all Ukrainians for their country's Independence Day.