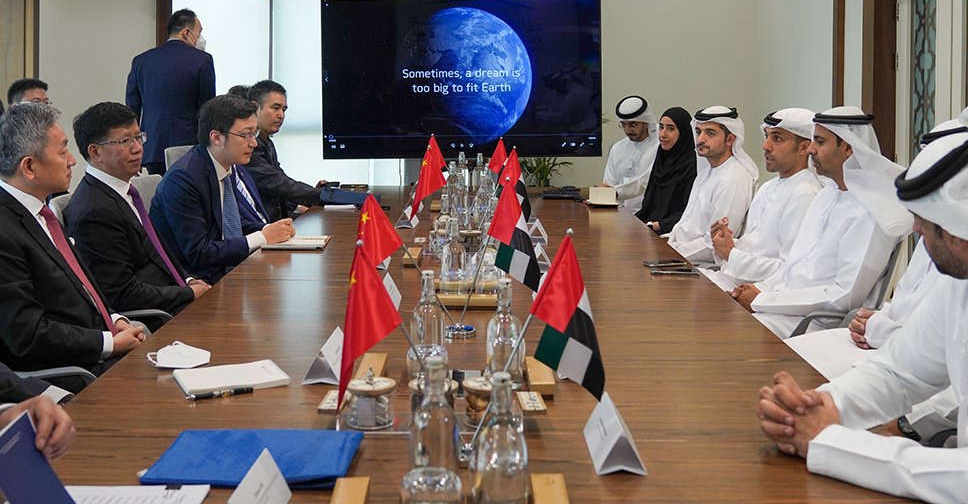 @MBRSpaceCentre/ Twitter
The UAE and China will collaborate on future moon missions.
A Memorandum of Understanding (MoU) has been signed between the Mohammed Bin Rashid Space Centre (MBRSC) and the China National Space Administration (CNSA).
The partnership will give the UAE easier access to the Moon, using a Chinese lander.
It's the first joint space project between the two countries.
The MoU was signed by Salem Humaid AlMarri, Director General of MBRSC, and Wu Yanhua, Vice Administrator of CNSA.
MBRSC and the China National Space Administration sign a Memorandum of Understanding to collaborate on future Moon missions involving the landing of an MBRSC rover aboard a CNSA lander. pic.twitter.com/xEr27U6W5S

— MBR Space Centre (@MBRSpaceCentre) September 16, 2022