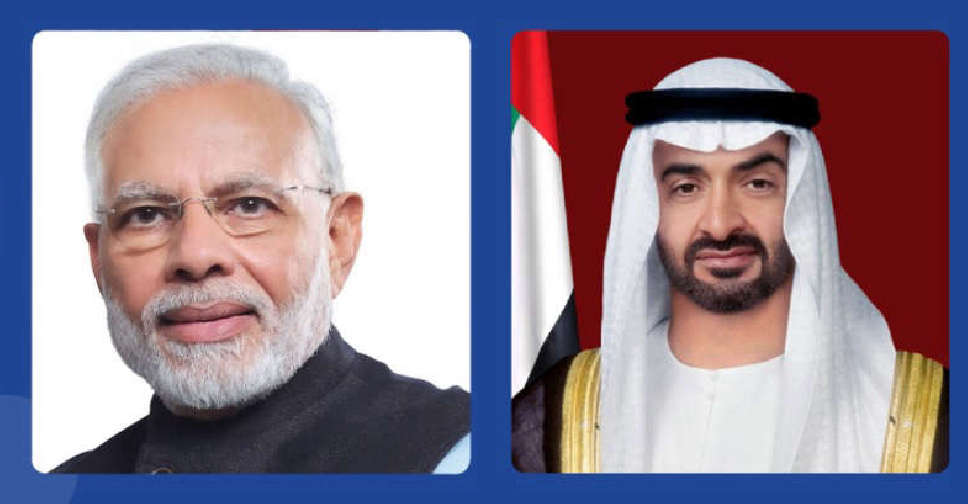 WAM
The UAE and India are gearing up for a new era of economic cooperation by unlocking more avenues for trade and investment.
A virtual summit was held on Friday, which was attended by His Highness Sheikh Mohamed bin Zayed Al Nahyan, Abu Dhabi's Crown Prince and Deputy Supreme Commander of the UAE Armed Forces, and Indian Prime Minister Narendra Modi.
The two leaders witnessed the signing of a Comprehensive Economic Partnership Agreement (CEPA) that would boost the bilateral non-oil trade to US$100 billion in the next five years.
They also discussed various aspects of the strategic partnership between the two countries and new prospects for its development.
The meeting focused on opportunities in various fields, especially development, investment, economy and health, in addition to advanced technology, artificial intelligence, renewable energy, food security and transport.
I was pleased to meet with Prime Minister of India Narendra Modi today during an online summit aimed at strengthening the partnership between our two countries. We are committed to building upon our longstanding ties and exploring new opportunities for cooperation & development. pic.twitter.com/UUSUvqFLlr

— محمد بن زايد (@MohamedBinZayed) February 18, 2022
Modi expressed his appreciation to Sheikh Mohamed for the great care that the UAE gave to Indian citizens during the COVID-19 pandemic, and said, "More than 3 million Indians have chosen the UAE to be their second home, and I am sure that they are in their homeland under your leadership."
The Indian PM hailed the UAE's projects and plans for the next 50 years, and said that India also intends to maximise its efforts for the next 25 years to realize the vision of 'Swarnim Bharat'.
He pointed out two important areas where the UAE and India can collaborate to realize their goals: "First, Start-ups. We need to encourage India and UAE based start-ups coming up in new and emerging technologies through joint-incubation programs, joint-financing, etc. Second, skills and mutual recognition of qualifications."
Sheikh Mohamed said that the signing of CEPA today represents a qualitative leap in both countries' economic and developmental march and demonstrates a strong will to devote all available opportunities for the benefit of their people.
"All these great successes in the course of our bilateral relations could only have been achieved as a result of the close historical, cultural and social ties that exist between the UAE and India," added His Highness.
He said he looked forward to flourishing work and constructive bilateral cooperation during the next stage and expressed confidence in more successes and joint achievements of the two friendly countries.