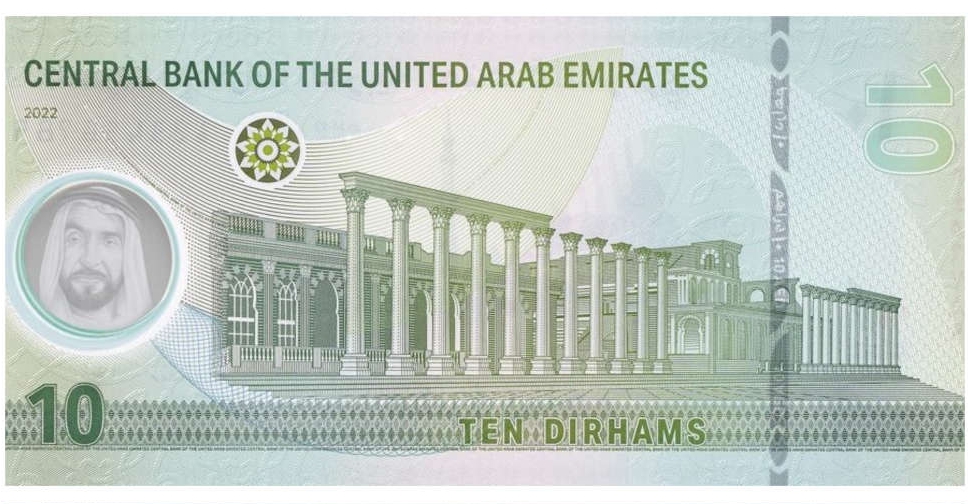 The Central Bank of the UAE (CBUAE) has issued two new banknotes with advanced technical characteristics and security features.
The new AED 5 and AED 10 polymer banknotes will be "more durable and sustainable than traditional cotton paper banknotes, lasting two or more times longer in circulation", the authority explained.
Both banknotes will include a transparent window featuring a portrait of the late founding father, Sheikh Zayed bin Sultan Al Nahyan, and the logo of the UAE nation brand with fluorescent drawings and inscriptions created using advanced intaglio printing techniques.
The new AED 5 banknote will retain the same brown colour to make it easier for the public to identify them. It will have images of the Ajman Fort, which bears witness to the cultural and historical legacy of the UAE's forefathers, on the front centre and Ras Al Khaimah's Dhayah Fort on the reverse side.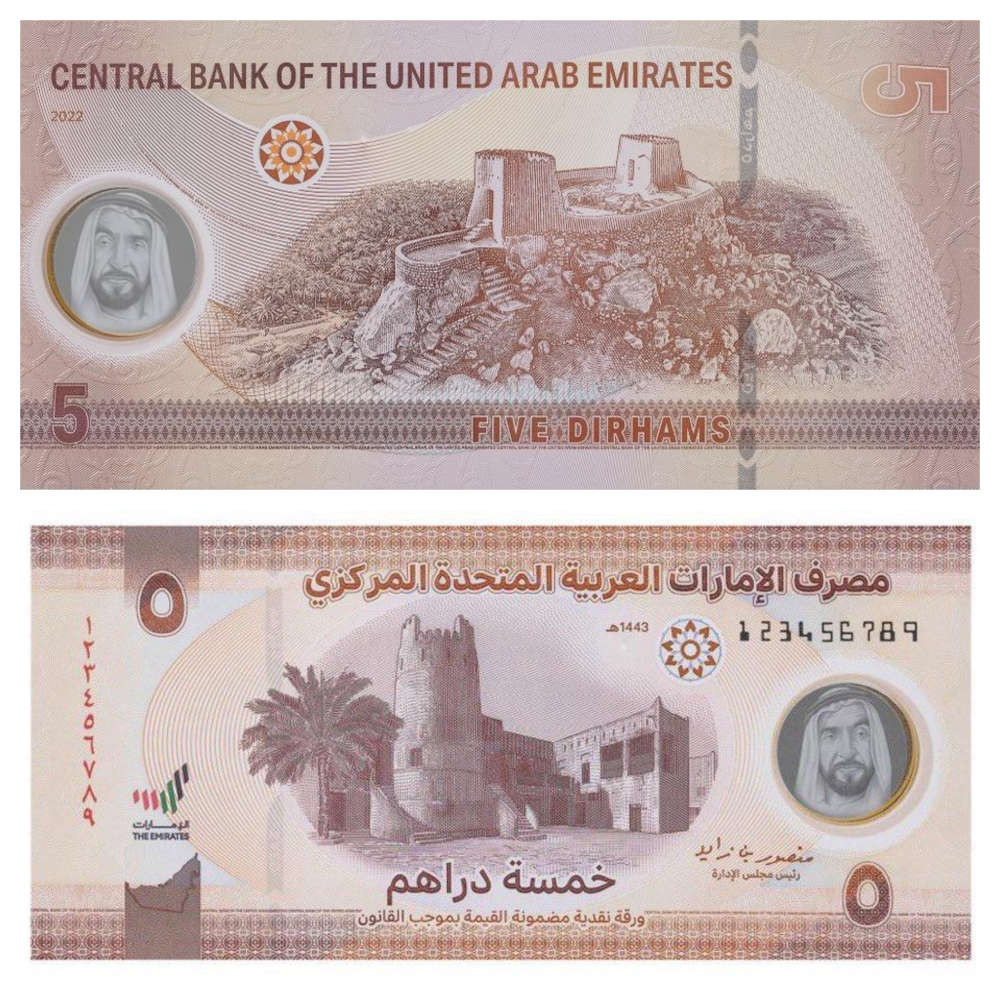 The new AED 10 banknote will also retain its green colour. The iconic Sheikh Zayed Grand Mosque will be positioned on the front centre, while an image of Sharjah's Khorfakkan amphitheatre will be on the reverse side.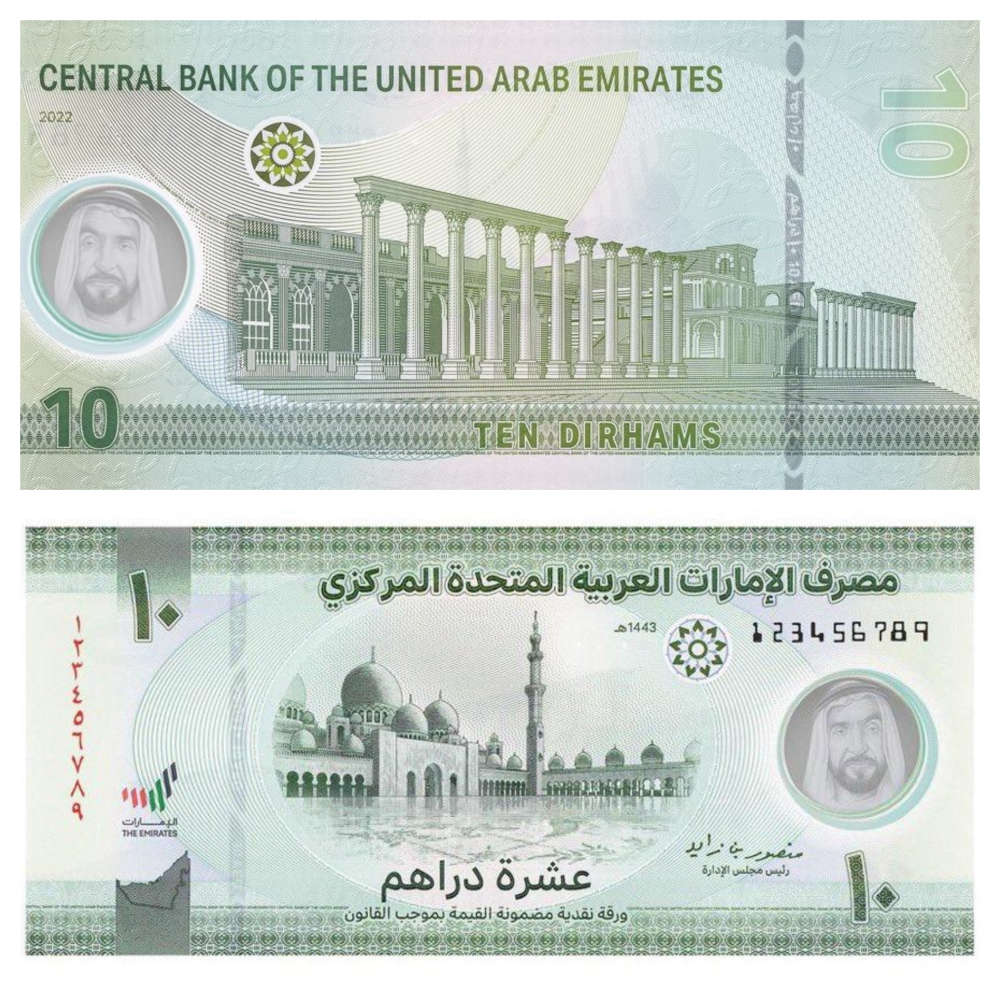 The banknotes will also have prominent symbols in Braille.
The AED 10 banknote will enter circulation today, while the AED 5 banknote will be from Tuesday, April 26.
Current banknotes of both denominations will remain in circulation along with the new polymer notes, the authorities clarified.
Earlier, the UAE issued the AED 50 polymer banknote last year to mark the country's 50th anniversary.

More from Business News