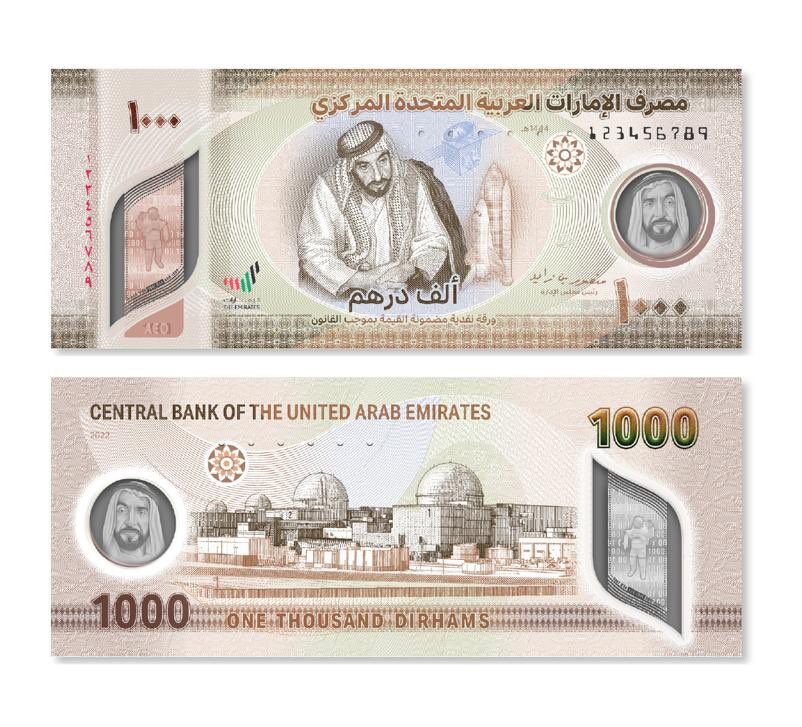 Dubai: As part of the 51st National Day celebrations, the UAE Central Bank launched a new currency on Friday. The bank has released polymer currency notes of one thousand dirhams. Long-lasting polymer currencies are being issued to replace regular paper currencies.
Central bank officials pointed out that the new currency's unique security mechanisms cannot be imitated. Earlier, the UAE had released polymer currencies of five, ten and fifty dirhams.
Along with portraits of the Father of the Nation, Sheikh Zayed, the one thousand dirham note also features images of the country's first nuclear power plant, the Al Baraqah Plant, and the Mars mission, Hope Probe, to signify the country's recent scientific advancements.
The picture taken in 1976 during the meeting between Sheikh Saeed and the 'NASA' team was used in this. An image of an astronaut is featured prominently on both sides of the note as a security symbol. As another global achievement of the UAE, the back of the note featured the image of the Al Baraqah nuclear power plant in Abu Dhabi.