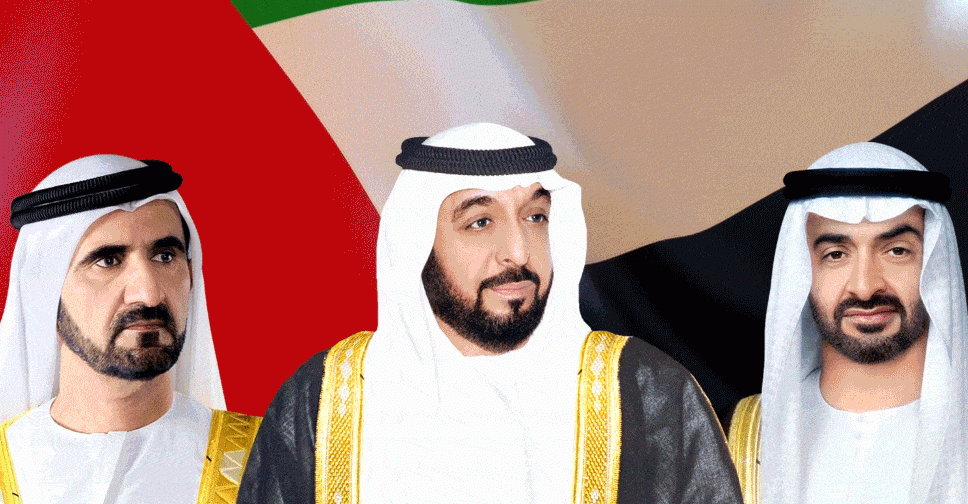 WAM
President His Highness Sheikh Khalifa bin Zayed Al Nahyan has said that the decision to unify the UAE's Armed Forces on May 6, 1976, was a turning point and key milestone in the country's journey.
In a statement to mark the 46th anniversary of the Armed Forces Unification Day, carried in Nation Shield magazine, His Highness said, "On this historic day, the decision to unify the UAE Armed Forces under one flag and one leadership was issued, embodying the aspirations of our people to have a modern and advanced military force that safeguards the country's sovereignty and independence, strengthens its security and stability, and reinforces the values of patriotism."
Meanwhile, His Highness Sheikh Mohammed bin Rashid Al Maktoum, Vice President and Prime Minister of the UAE and Ruler of Dubai, said the UAE Armed Forces will continue their major contribution to the nation's achievements over the coming 50 years and beyond, just as they did over the past five decades.
In a statement in Nation Shield, Sheikh Mohammed said maintaining and implementing the "UAE's 10 Principles for the Next 50 Years" requires the nation to advance the capabilities of the UAE Armed Forces and national security.
He noted that economic development cannot be achieved without security and stability.
His Highness Sheikh Mohamed bin Zayed Al Nahyan, Crown Prince of Abu Dhabi and Deputy Supreme Commander of the UAE Armed Forces, also congratulated UAE Armed Forces personnel.
Sheikh Mohamed said the UAE believes in peace as a way to achieve progress and prosperity, strengthen its foundations, and establish efficient partnerships in the region.
Messages of congratulations and support were also given by the rulers of Sharjah, Fujairah, Ajman, Ras Al Khaimah, and Umm Al Quwain.
#ArmedForcesUnificationDay a turning point, key milestone in country's journey: UAE President #WamNews https://t.co/lXyWJlfJ4D pic.twitter.com/YN9tiWnMGb

— WAM English (@WAMNEWS_ENG) May 5, 2022