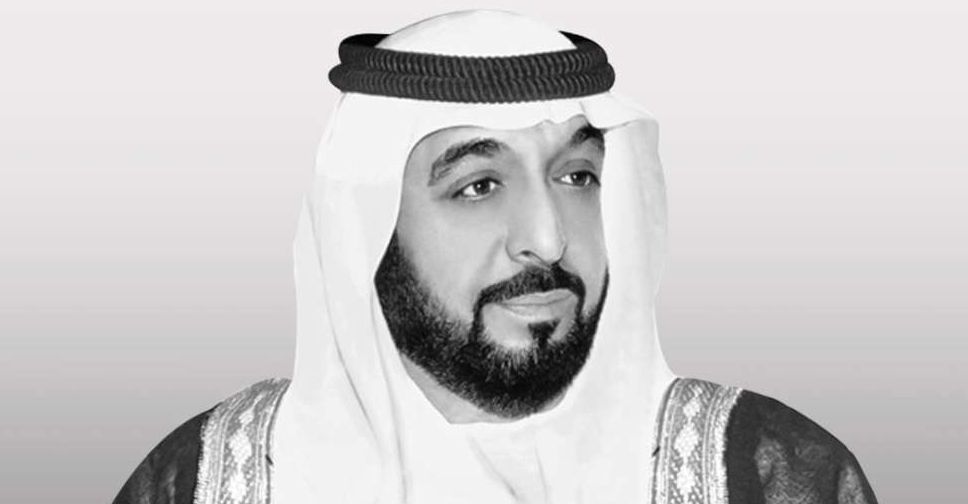 WAM
The UAE's leaders have honoured President Sheikh Khalifa bin Zayed Al Nahyan with special messages on Twitter.
His Highness Sheikh Mohammed bin Rashid Al Maktoum, Vice President and Prime Minister of the UAE and Ruler of Dubai, highlighted how Sheikh Khalifa was an inspiration for his people and won over their love.
بقلوب يعتصرها الحزن .. وبنفوس مؤمنة بقضاء الله وقدره .. ننعى راعي مسيرتنا .. ورئيس دولتنا الشيخ خليفة بن زايد آل نهيان لشعب الإمارات وللشعوب العربية والإسلامية وللعالم .. اللهم إنه حط رحاله عندك .. فأكرم وفادته.. ووسع مدخله .. وإجعل مثواه الفردوس الأعلى من الجنة .. آمين pic.twitter.com/j1bbuHnC1h

— HH Sheikh Mohammed (@HHShkMohd) May 13, 2022
His Highness Sheikh Mohamed bin Zayed Al Nahyan, Crown Prince of Abu Dhabi and Deputy Supreme Commander of the UAE Armed Forces, said "the Emirates has lost its righteous son, the leader of the 'empowerment stage' and the trustee of its blessed journey".
"Khalifa bin Zayed, my brother, my mentor and my teacher, may God have mercy on you," he added.
إنا لله وإنا إليه راجعون .. فقدت الإمارات ابنها البار وقائد "مرحلة التمكين" وأمين رحلتها المباركة.. مواقفه وإنجازاته وحكمته وعطاؤه ومبادراته في كل زاوية من زوايا الوطن.. خليفة بن زايد، أخي وعضيدي ومعلمي ، رحمك الله بواسع رحمته وأدخلك في رضوانه وجنانه.

— محمد بن زايد (@MohamedBinZayed) May 13, 2022
Sheikh Khalifa passed away on Friday.

More from UAE