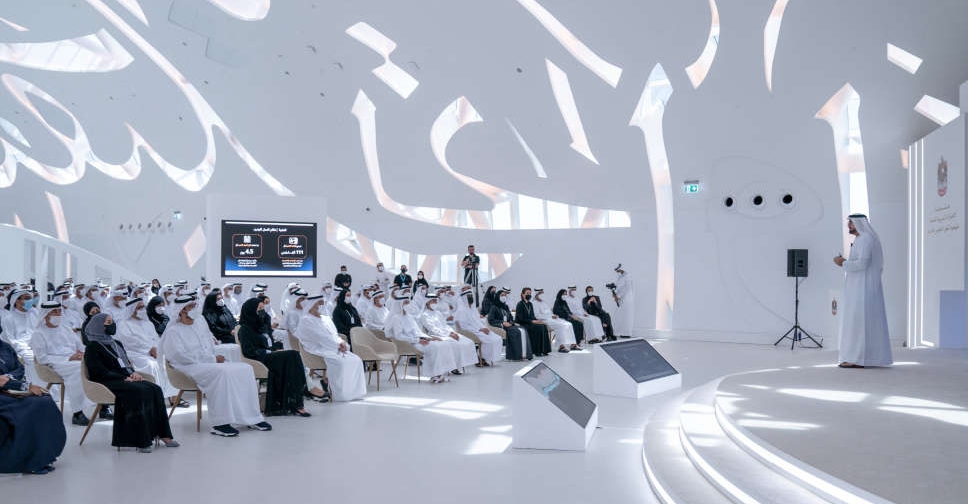 @UAEmediaoffice/ Twitter
An action plan is being chalked out to make the UAE government's working system more efficient and future-proof.
The focus will be on short-term transformational projects with ministries getting more control and power.
The new approach was discussed at a series of meetings attended by ministers and government officials from more than 40 federal entities.
It was first announced in September 2021 as part of the "Principles of the 50", which will act as a roadmap for a new era of political, economic and social development.
It's based on the directives of His Highness Sheikh Mohammed bin Rashid Al Maktoum, Vice President and Prime Minister of the UAE and Ruler of Dubai, to roll out a new methodology of government action by launching major transformative projects that will drive the creation of the world's most vibrant economy.
"The UAE is seeing a rapid growth phase and the world is experiencing unprecedented geopolitical and technological shifts, and successful countries will be quickest in adapting to these developments," said Sheikh Mohammed.
تجسيداً لتوجيهات محمد بن راشد ودعم الأولويات الوطنية ضمن مبادئ الخمسين . . #حكومة_الإمارات تدشن مرحلة جديدة لتطبيق "منهجية العمل الحكومي" بتحديد المشاريع التحولية الكبرى للقطاعات الحيوية pic.twitter.com/87L3ttHxt8

— UAEGOV (@UAEmediaoffice) April 19, 2022
نظمت #حكومة_الإمارات عدد من الجلسات حول المشاريع التحولية الكبرى والتي تهدف إلى دعم جهود الوزارات والجهات الحكومية الاتحادية في وضع الخطط وتحديد واقتراح عدد من المشاريع التحولية الكبرى في القطاعات الحيوية للدولة وربطها بالأولويات الوطنية وتنفيذها pic.twitter.com/HsyrhGFrYg

— UAEGOV (@UAEmediaoffice) April 19, 2022